Webuild wins US$1bn contract to extend Brenner Base Tunnel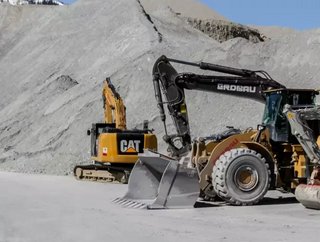 Webuild, in collaboration with Implenia, is constructing a 23km extension to the Brenner Base Tunnel after winning a US$1bn contract.
Webuild, Italy's largest construction group, has won a US$1bn contract to design and construct a new section between the Brenner Base Tunnel and the commune of the Ponte Gardena located in the Italian Alps. The project will be completed as a partnership between Webuild and the Swiss engineering firm, Implenia. 
The work for the 23km-long expansion was commissioned by the state-owned rail operator Rete Ferroviaria Italiana (RFI) and will include interconnections, situated underground, at Ponte Gardena. 
What will the Brenner Base Tunnel project aim to achieve?
According to Webuild, the aim of the project is to "quadruple capacity on the Verona and Fortezza line, located along the Munich-Verona railway corridor. This will reduce travel times for trains carrying both goods and people. 
To achieve this, Webuild will adopt a standard exceeding the speed and performance limits of the existing railway line, which restricts trains to travel at fairly low speeds, especially where there are inclines. Webuild currently holds a 51% stake in its partnership with Implenia. 
In a statement, Webuild announced that the contract was the latest in a series contributing to improving the sustainable mobility of Italy, and would promote the National Recovery and Resilience Plan, which will attempt to "boost" Italy's economy post-COVID, while also modernising the country's infrastructure. 
Webuild's other Brenner projects
Webuild is also working on three major construction sites for the Brenner, an iconic project for sustainable mobility in Europe. The company said: "The sites include Mules 2-3, the main section at the Italian end of the tunnel; Tulfes-Pfons, which includes underground civil works; and the underground crossing of the Isarco River near the southern exit of the Brenner before the Fortezza station". 
Upon completion the Brenner Base Tunnel railway will be a total of 64km long, making it the longest in the world. It also expects to create around 150,000 jobs.