Year in review: Construction 2014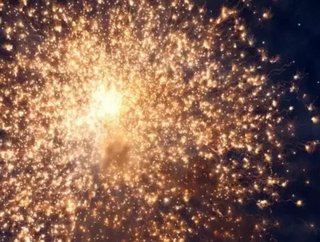 From first to last, 2014 was a year of distinctly mixed messages for our industry and uncertainty is always more unsettling than periods of boom or bust...
From first to last, 2014 was a year of distinctly mixed messages for our industry and uncertainty is always more unsettling than periods of boom or bust. When the signals are set to red or green, everyone knows what to do. When amber is showing, it's difficult to know whether to twist or bust. No-one wants to miss out by being pessimistic but equally, no-one wants to invest heavily in capital spending and expensive talent, only to later discover the work isn't there.
For much of the year, it seemed the industry was being driven forward by the government's Help-to-Buy scheme as the big names in construction reported increasing sales and rising starts for new-build properties. However, there were signs the major players weren't yet convinced that the upturn had legs, notably when the Construction Leadership Council unveiled its 'prompt payment' charter, aiming to reduce standard payment terms to 30 days by 2018. No-one could argue against such a move, but there was a telling moment when only nine of the 30 members signed up, with Crossrail and Network Rail among the silent majority.
Later in the year, the debate had shifted to consider if the new charter would work. The impact would be minimal without an underpinning legislation and a construction industry software that could adapt to quicker payment times. There were also signs that the wider business community was concerned that Help-to-Buy (HTB) was so far the government's only significant measure of support for the construction industry.
The most notable pronouncement came from the CBI, reiterating its support for HTB but calling for local authorities to take a pro-growth approach to planning for new homes. This planning would also require a greater use of construction industry software in order to enable the right planning, forecasting and project management. October was the cruellest month for the industry, when the closely-watched Markit/CIPS analysis of the UK construction sector fell to 6 .4 from 64.2 in September. House building had slowed down considerably, bringing a lot of the industry to a halt.
As always, if the world outside is unsettled and the forecasts are uncertain, the solutions have to be found from within. Construction industry firms - especially the small and medium-sized businesses - don't have the array of options of their PLC peers. Construction industry software was crucial to their success - particularly when it came to managing their existing resources. It's too expensive to recruit experienced talent and too much of a risk to load their contract costs onto an already stretched balance sheet.
It's certainly possible to recruit potential, but there's no time to wait for them to develop their understanding and awareness of the sector. The most obvious and cost-effective solution to increase productivity and to boost operational efficiency is to bring in specialist construction industry software tailored to the needs of construction. Assuming you identify the right provider and ensure that your system is scalable, the benefits will start to flow through right from the start, allowing you to adapt to the present uncertainties and to be ready for growth when the signs are finally there.
Construction software has been crucial throughout 2014, but it will continue to grow in importance throughout 2015. Find out more in: Firm foundations: How construction companies can keep growing in the new era