WSP agrees acquisition of Louis Berger for $400mn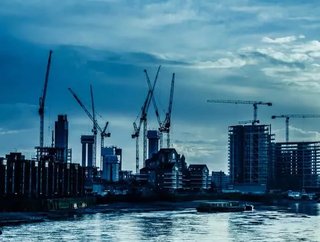 WSP Global has agreed to buy professional services firm Louis Berger for $400mn, it has been announced. Louis Berger, is US-headquartered firm mainly...
WSP Global has agreed to buy professional services firm Louis Berger for $400mn, it has been announced.
Louis Berger, is US-headquartered firm mainly active in the Transportation & Infrastructure and Environmental & Water sectors, as well as in Master Planning.
It has 5,000 employees, predominantly in offices across the United States, with an additional presence across Continental Europe, the Middle East, Africa, Asia (mainly India) and Latin America.
With its US operations representing approximately 70% of its 2018 net revenues (excluding disaster response revenues), Louis Berger's portfolio includes some of the most iconic landmarks in the United States, such as the Lincoln Memorial Reflecting Pool, the Statue of Liberty, the George Washington Bridge and the World Trade Center.
Most recently, it has been providing emergency management services for temporary power in Puerto Rico since Hurricane Maria.
It was also selected, as part of a joint venture, to provide project management services to build Doha's first metro and supervise construction of three World Cup stadiums ahead of the FIFA 2022 World Cup.
In connection with the US compliance DOJ monitorship of its international divisions instituted in 2015 (which monitorship has been terminated), Louis Berger had undertaken the restructuring of its international operations.
SEE ALSO:
WSP intends to pursue this restructuring and expects to incur approximately $50mn in one-time integration and restructuring costs in the coming years.
"We are pleased by the opportunity to have Louis Berger join WSP," said Alexandre L'Heureux, President and Chief Executive Officer of WSP
"The company is recogniSed for its expertise in sectors and services that WSP had targeted for growth, including water, environment (including emergency management) and transportation (including ports and marine), as well as master planning. This acquisition will also enable us to increase our presence in geographies we have previously targeted for growth, such as Continental Europe.
"Lastly, it will increase our exposure to the US Federal sector since Louis Berger has developed expertise and built experience in governmental contracts (including federal military and economic and institutional development),"
The acquisition, which is expected to be completed in the fourth quarter of 2018, is subject to customary closing conditions, including regulatory approvals and the completion of certain administrative actions following the termination of the compliance monitorship.
CIBC is acting as financial adviser to WSP on the acquisition.