Alta Equipment Group expands US presence through acquisition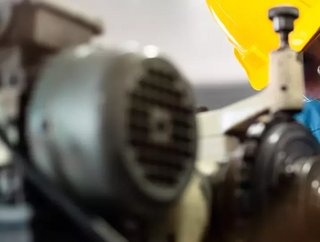 Alta acquires Gibson Machinery and Baron Industries in expansion drive
Alta Equipment Group (Alta) has announced that it has entered into a definitive agreement to acquire Gibson Machinery, a privately held premium equipment distributor, based in Oakwood Village, near Cleveland, Ohio.
The acquisition extends Alta's construction equipment footprint to 32 locations in eight US states and adds several new original equipment manufacturing (OEM) partners, a statement said. It added that Gibson Machinery offers a full-line of industry-leading heavy equipment product lines and specialty attachments, as well as service, rentals, replacement parts and equipment financing.
The family-owned firm also serves a wide variety of customers in the construction, recycling and steel and demolition markets.
Ryan Greenawalt, Chief Executive Officer of Alta, said: "Adding the Gibson team to the Alta family supports our growth within the Great Lakes region while broadening our best-in-class product portfolio and service capabilities. The transaction presents a good opportunity to expand our service operation and OEM relationships.
"We look forward to building on Gibson's reputation for excellent service and growing our presence in the important Northern Ohio market as we continue to execute on our growth strategy of expanding our geographic footprint into key markets."
Gibson Machinery generated approximately USD$19 million in revenue and had adjusted EBITDA of approximately $3.2 million for the trailing-twelve-month period ended June 2021. The terms of the acquisition will be disclosed upon closing. The transaction is expected to close in late Q3 or early Q4 of 2021, subject to customary conditions.
MelCap Partners served as investment banker and financial advisor to Gibson Machinery on this transaction.
The acquisition of Gibson Machinery follows Alta's acquiring of Baron Industries, a privately held dock and door company based in Woburn, Massachusetts. Baron is a provider of dock and door sales, service, and installation for the greater New England area. The company specialises in commercial overhead loading dock doors and equipment, hydraulic lifts, and vertical reciprocating conveyors.
"This strategic acquisition jump starts our expansion in the loading dock & door equipment business and immediately positions Alta as a leading provider throughout the northeast," said Alan Hammersley, President, Alta Material Handling.
"Baron's sterling reputation for service has made them the vendor of choice among general contractors, architects, government agencies, military sites, hospitals and more, which makes them an excellent fit with our customer first product support culture. This service capability expansion is another key step in our strategy to build out our full-service warehousing and logistics offering within our growing material handling segment."
Baron generated approximately $6.0 million in revenue and had adjusted EBITDA of approximately $400,000 in the latest fiscal year. The purchase price includes certain tangible assets such as inventory, vehicles, and an $800,000 goodwill premium. The total purchase price is expected to be less than $2.0 million, subject to customary post-closing purchase price adjustments.