Construction Begins on $508m LAX Airport Terminal 1 Modernization Project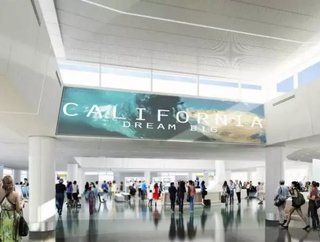 A groundbreaking ceremony was held Tuesday for theLos Angeles International Airports Terminal 1 Modernization project.Los Angeles Mayor Eric Garcetti wa...
A groundbreaking ceremony was held Tuesday for the Los Angeles International Airport's Terminal 1 Modernization project.
Los Angeles Mayor Eric Garcetti was joined by City Councilman Mike Bonin, Airport Director Gina Marie Lindsay and others at the site of the $508 remodel of the ageing Southwest Airlines terminal, which was completed in 1984. 
The modernisation is intended to bring a better experience to passengers, with a new 12-lane security screening checkpoint minimising queues; a fully automated checked-baggage inspection and sortation system; additional dining and retail facilities; new lounge-style seating at gates; a refurbished arrival/baggage claim area; new passenger boarding bridges; renovated office space; an updated building facade; and the relocation of the main terminal entrances to the west end of the building to ease traffic congestion.
The remodel also features a reconfiguration of the street access to the terminal, which has experienced some of the worst traffic congestion at LAX, particularly during peak travel times.
LA World Airports Executive Director Gina Marie Lindsey explained that the project would be financed by airport fees, rather than through tax money from Los Angeles residents.
"(The money) actually comes from rates and fees that are charged here at the airport, to the airlines, as well as all the other businesses that operate here at the airport; no general tax dollars at all," she said.
Last year saw the completion of a multimillion dollar effort to renovate and modernize the Tom Bradley International Terminal at LAX.
Construction on Terminal 1 is expected to be completed in 2018 and will be phased to minimise inconvenience to customers, employees, and guests. The terminal will remain open during construction.
Mayor Garcetti said: "The Terminal 1 improvement project will bring a better passenger experience and 1,500 construction jobs to LAX. As part of our $7 billion investment in LAX, we're remodeling every terminal and creating 40,000 jobs. Because Los Angeles deserves a world-class airport."
Southwest Airlines said the modernised concourse design by Westfield will feature "a hip, modern Californian feel that taps into the LA feeling and energy of the Southwest brand." 
The airline serves 25 cities from LAX and is the airport's eighth busiest airline with 117 daily departures.