Husqvarna Construction appoints Middle East and Africa GM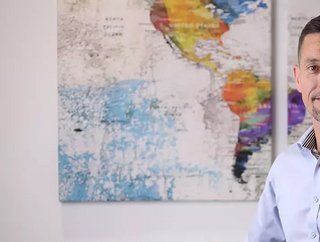 Appointment comes as Swedish manufacturer looks to achieve rapid growth in emerging markets
Husqvarna Construction, part of Sweden's Husqvarna AB, has announced the appointment of Jeff Bennett as the general manager for its Middle East and African market as it looks to achieve rapid growth in emerging markets.
In a statement, the company said that Bennett will be responsible for developing and implementing strategies to fuel business growth and increase market share in the Middle East and Africa through effective go-to-market modalities.
He will also be spearheading the organisation's efforts to innovate and earn a competitive position in the region, it added.
Bennett's appointment is in line with the organisation's plan to re-define its regional structure and focus more on strategies to grow and flourish in emerging markets, which are a part of the group's priorities for building tomorrow strategy in 2025.
Andre Menezes, Director of Emerging Markets and Stone Sales and Services, Husqvarna Construction said: "Jeff Bennett is an excellent addition to our regional team. Our group started out in 1689 and has since contributed to the development of the industry with innovation at its core and the passion of our employees at the helm.
"Having a strong team on board will help us in providing strategic advice to our trusted partners and meet the future demands of the region. The knowledge and experience that Jeff brings further strengthen our leadership team, and I am fully confident that his approach and strategies will lead the company to greater heights of success."
The statement highlighted that more than 60% of global construction activity will be undertaken in emerging markets by 2025, up from 35%. The construction industry is expected to grow from $11,491.42 billion in 2020 to $12,526.4 billion in 2021 at a compound annual growth rate (CAGR) of 9% and further expected to reach $16614.18 billion in 2025 at a CAGR of 7%, providing a new engine of global growth in these markets.
Therefore, having spent two decades working in upper management for companies like Allegion and Ingersoll Rand Security Technologies, Bennett will bring with him extensive experience in business performance measurement, strategic product launch and market positioning.
His new role will also cover the leadership of the sales and service teams in winning new business and bringing value to clients by helping them reduce costs, make faster decisions, and improve efficiencies while delivering on some of the most challenging projects in the market.
Commenting on his new role as the General Manager for Husqvarna Construction Middle-East & Africa, Jeff Bennett, said: "This is absolutely an exciting time for Husqvarna Construction, and I am pleased to have joined the team. Emerging markets continue to provide significant opportunities for our sector. It will be an honour to lead such a talented and wonderful team to focus on assisting clients and implementing the long-term vision of the company."