Multiplex commits to renewable energy PPA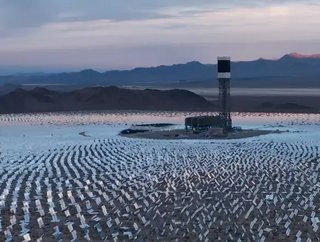 A renewable energy plant is scheduled to be commissioned in Q1, 2023 under Multiplex' PPA agreement
Multiplex has committed to a Renewable Energy Power Purchase Agreement (PPA) with additionality to power its UK operations including construction sites. The renewable energy plant is targeted to be commissioned in Q1 2023. 
Coinciding with the Cities, Regions & Built Environment Day of COP26, the PPA, which Multiplex claims is one of the first of its kind for construction in the UK, will see the company procure renewable electricity directly from a dedicated renewable energy producer. The additionality clause ensures that the purchase of renewable electricity leads to the construction of a new renewable energy generating farm to support the UK commitment to decarbonise the National Grid.
By securing a long-term supply of renewable power at a fixed price, Multiplex will also reduce risks associated with energy price fluctuations and their impact on development costs. 
Multiplex previously launched their Pathway to Net Zero Carbon 'One Decade to Act' back in April and this agreement is a major milestone on their journey to be Net Zero Carbon by 2050 including supply chain emissions. Watch a video here.
It aims to have zero on site carbon emissions by 2025, 50% reduction in embodied carbon intensity by 2030, and net zero building operations, zero emissions transport and zero avoidable waste all by 2030.
Ben Keenan, Multiplex's General Counsel and Director of Strategy said: "First we recognise that the effects of climate change are real and businesses should be investing in the right technologies aligned with climate science in order to create meaningful change. We are committed to creating a positive impact on the environment, people and communities, and this is a step in the right direction in terms of reducing our scope 2 emissions and supporting the decarbonisation of the National Grid."
As the construction company behind some of the UK's largest and most complex projects, including the recently completed 22 Bishopsgate (the City of London's tallest tower), the redevelopment of Elephant & Castle (one of Central London's largest regeneration projects), 80 Charlotte Street (Multiplex's first net zero building), and the University of Glasgow's campus redevelopment, Multiplex's approach is based on using its market position and influence to inspire behavioural change within and beyond its own business, collaborating closely with its clients and supply chain to lead ESG priorities.
The announcement today is in line with the UKGBCs guidance on Renewable Energy Procurement & Carbon Offsetting, and sets the precedent for UK Contractors working towards their net zero targets.