Will Trump's $1 trillion pledge in infrastructure spending influence construction in Australia?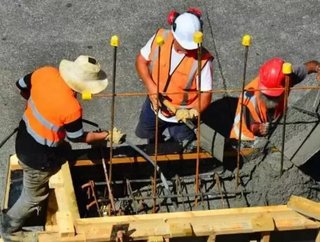 With the result of Donald Trumps presidential inauguration, becoming the 45th President of the United States of America, construction companies are pati...
With the result of Donald Trump's presidential inauguration, becoming the 45th President of the United States of America, construction companies are patiently waiting for further information regarding his pledge to invest $1 trillion in America's infrastructure and future projects.
Trump's vision to "transform America's crumbling infrastructure into a golden opportunity for accelerated economic growth", encompassing transportation, telecommunications, security, water and energy needs, would not only create millions of jobs for American workers, but become highly lucrative for construction companies with a large number of new potential projects.
At present, Australia is already placing heavy investment in the development of existing infrastructures, such as the construction of the Melbourne Metro Tunnel project, which will deliver long-term benefits for Melbourne's growing economy against a rising population and increase in service demand. The $10.9 billion project will also incorporate new sophisticated technologies, lower congestion within Melbourne's rail network, create over 4,000 construction roles and provide key public transportation services and solution for the future.
Australian companies with significant experience within infrastructure and transport projects that also receive high revenues from the US could provide vital expertise within these areas to the US and increase their revenues, with the condition that workers from these companies would have to be solely US based. Companies such as Plenary Group, Boral, Laing O'Rourke and Balfour Beatty are examples of such companies with the necessary experience, expertise and employment base that could deliver such extensive projects.
Laing O'Rourke's delivery of key infrastructure projects has led to their success in acquiring a $417 million contract in a joint venture with BGC Contracting to construct the NorthLink Western Australia Central Station.
Named Great Northern Connect (GNC), joint venture project will support the renovation and extension of Tonkin Highway in Australia, linking with Ellenbrook, Great Northern Highway and Brand Highway. The project will also incorporate the construction of over 20km of new highway, including cycling and pedestrian pathways and several bridges, providing long term benefits.
Read the January 2017 issue of Construction Global here