4 changes taking place in the residential construction sector in 2015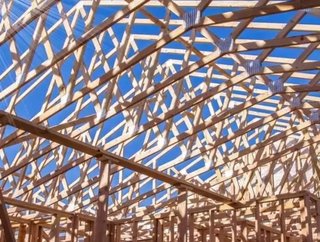 Although the housing market has been more down than up over the past few years, new home construction in the U.S. is gradually increasing. As a result...
Although the housing market has been more down than up over the past few years, new home construction in the U.S. is gradually increasing. As a result, contractors are finding more work as well as tighter construction guidelines.
When it comes to the residential construction industry, here are just a few changes taking place in 2015:
New Homes in the U.S.
The housing market fluctuates from month to month, but new home construction in the U.S. seems to be on a steady increase.
According to the Department of Housing and Urban Development, building permits are currently up 8.1 percent over the 2014 estimate. This includes a 3.1 percent increase in single-family homes.
Additionally, new home construction is also up in the 2015 year. In January 2014, new home construction was at a rate of 897,000 units. Now, it's at a rate of 1,065,000 units, which is an 18.7 percent increase over last year's figures.
This is all good news for contractors nationwide.
Contractor Qualifications
There are a number of qualifications contractors need in order to take on construction jobs.
As the following article looks at, a contractor's license is one of the main requirements to be a contractor in the United States. Licenses are specific to the state and, in some cases, the city where the contractor works.
In addition, many general contractors obtain a bachelor's degree in building science, surveying, construction science, or construction safety.
A bachelor's degree isn't required, but it always good to have a thoroughly qualified contractor on the construction site.
Construction Guidelines
With the rise in new home construction, it's more important than ever for contractors to follow specific guidelines on the jobsite.
These guidelines ensure safety on the construction site as well as a secure, up to code end product. Although guidelines differ from one site to the next, there are general guidelines every contractor should follow.
These include complying with all legal requirements including putting plans and permits on display at the jobsite, along with making sure workers compensation rules and regulations are followed.
In addition, contractors must make sure everyone on the jobsite is dressed in the proper safety gear including hard hats when necessary.
Likewise, it's the contractor's responsibility to provide safe access to the construction site without obstructing other nearby pathways or structures.
Hiring Tips
Homebuyers should ask a number of questions before hiring a general contractor for their new home. Choosing the right contractor can make all the difference in terms of a smooth construction process and a quality end product.
Among the items to look at:
Itemized Bids - Homebuyers should ask contractors for an itemized bid during the bidding process. This means a bid that's broken down into pricing for the foundation, framing, plumbing, electrical work and so on.
Meeting the Foreman - The homebuyer should also ask to meet the build foreman as that is the person who will be on the jobsite the most.
References/Portfolio - As with any job interview, homeowners should also ask for the contractor's references and/or portfolio of completed construction jobs. This will give the homebuyer a better understanding of how the contractor conducts business.
It's plain to see that as the housing market continues to recover, more and more qualified contractors are finding jobs.
Adam Groff is a freelance writer and creator of content. He writes on a variety of topics including the housing market and construction.