Acciona acquires Geotech to extend presence in Australia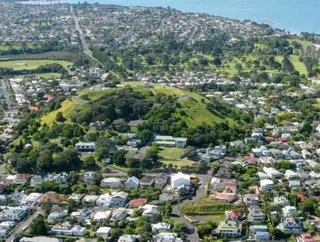 ACCIONA's recentinvestment deal, which values Geotech at AUD$262 million, significantly strengthens ACCIONAs construction business in Australia, a...
ACCIONA's recent investment deal, which values Geotech at AUD$262 million, significantly strengthens ACCIONA's construction business in Australia, a key strategic market which is poised for strong growth.
The investment will see the formation of a new company, ACCIONA Geotech Holding, bringing together ACCIONA's future construction pipeline in Australia and New Zealand and the Geotech Group of companies. The new group will be majority owned by ACCIONA Infrastructure Asia Pacific and headquartered in Victoria.
The transaction includes a cash consideration of AUD$197 million for Geotech's existing shareholders and a 17.6% stake in ACCIONA Geotech Holding for three key Geotech management shareholders, who may increase their stake to 20% subject to the fulfilment of the new company's business plan.
ACCIONA, for its part, has agreed to contribute three projects currently in the bidding phase, as well as an undertaking to channel future bids for civil engineering projects in Australia and New Zealand via ACCIONA Geotech Holding.
José Manuel Entrecanales, Chairman and CEO of ACCIONA, said: "The integration of Geotech marks a step change in ACCIONA's growth plans in Australia and South East Asia. The deal effectively doubles ACCIONA's Australian offering, strongly positioning the combined group of over 1,000 employees for major transport infrastructure projects across the region."
"ACCIONA and Geotech have complementary technical and geographical strengths. The integration of our two companies will allow us to become a leading, diversified contractor in the Australia Pacific region with genuine Australian roots," Mr Entrecanales said.
ACCIONA Geotech Holding's financial strength and depth of in-house engineering expertise will make it a significant player in Australia's transport infrastructure sector. The two companies in Australia are joining forces at a time when the country is seeing a quantum leap in the number, size and complexity of infrastructure projects. As a result, builders are having to step up their game.
ACCIONA, present in Australia since 2002, has global expertise in managing very large and complex infrastructure projects, such as the Legacy Way tunnels in Brisbane, which have won awards for innovation and sustainability. ACCIONA was looking for a partner with complementary strengths and deep roots in the Victoria and Australian market to accelerate its growth in Australia.
Geotech, for its part, had identified a need in the market for more sophisticated project management skills, and was seeking a partner to help meet those needs. Geotech has grown significantly in recent years, but further growth required another level of financial strength and experience in more complex projects.
ACCIONA and Geotech have worked together on a number of projects in Australia over the past four years and share a commitment to innovation and excellence in engineering. Both are family-run businesses that found additional common ground in their commitment to sustainability and community, and a long-term approach to value creation.
ACCIONA Geotech Holding will be a fully integrated engineering group with a holistic approach to project delivery, from designing infrastructure projects to comprehensive on-site delivery.
Geotech Group's Bede Noonan has been appointed Chief Executive Officer of ACCIONA Geotech Holding, while Garry Hounsell, ACCIONA's Advisory Chairman in Australia and Asia, will serve as Chairman. Dieter Adamsas, Chairman of Geotech Group, has been appointed to the Board.
Geotech Group's main subsidiaries – Coleman Rail, Geotechnical Engineering and John Beever – will continue to operate under the new ACCIONA Geotech Holding structure as separate entities.
ACCIONA Energy Australia is not part of this transaction and will continue to operate as an independent business within the ACCIONA group of companies.
Read the March 2017 issue of Construction Global here