Construction needs clearer measurement in low-carbon future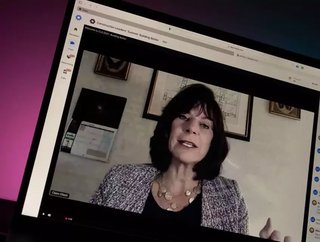 Construction leaders' conference hears how the industry must improve transparent measurement in the race to net zero
The construction sector must step up transparent measuring and take responsibility of its own accord preparing for a low-carbon future, according to a leading World Business Council manager.
Addressing NBS' The Construction Leaders' Summit: Building Better, The RT Hon Claire O'Neill, Managing Director, Climate & Energy at WBCSD (World Business Council for Sustainable Development) and former UK Minister for Energy & Clean Growth, said the industry needs to realise that it can no longer rely on the government to force lower carbon practices.
"Transparent measuring and reporting for whole life carbon emissions of buildings will be the key to achieving net-zero," she said. "We need to take evidence and a fact-based approach so that we can measure progress accurately ... that focus on rapid action with the big pools of carbon, carbon removal, and adaptation."
By designing and constructing with a net-zero and circularity strategy in mind, using the lowest life cycle carbon emission possible and creating dynamic frameworks for clients, we can tackle the situation head on, O'Neill concluded.
"We need to educate clients on the importance of the climate benefits of their low whole-life carbon construction and work alongside investors to bring the cost and benefit trade-offs to life."
Julie Hirigoyen, the UK Green Building Council CEO, offered a stakeholder action plan on how construction firms can develop net-zero carbon solutions.
"We will be putting out detailed stakeholder action plans to nearly every subsector and every professional organisation as part of our roadmap later in the year. This is crucial for such a fragmented industry – we want everyone to recognise that they play a part in the fight against carbon reduction."
Also top of the agenda was construction safety. Hywel Davies, Technical Director of Chartered Institution of Building Services Engineers (CIBSE) and Chair of the Building Regulations Advisory Committee (BRAC), provided an update on Dame Judith Hackitt's 'Golden Thread' policy and the progress made by the Ministry of Housing, Communities and Local Government (MHCLG), working with the Health and Safety Executive (HSE).
Richard Waterhouse, spokesperson for NBS, said we're all aware of the real risks attached to climate change, and construction has a long road ahead before it can achieve net-zero.
"The industry can compare and analyse, using real, tangible results to present the best way forward through a systematic approach," he said.
"At the heart of this is digital technology, which provides the framework for progress to be made, not just in terms of sustainability but also safety and compliance. With COP26 just around the corner, it will be fascinating to see how far the sector has come at our next event."