Dubai Design Week: Around the city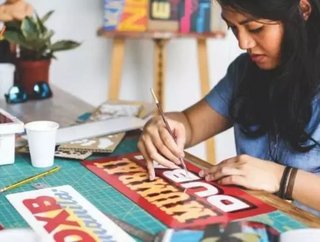 Held under the patronage of Her Highness Sheikha Latifa bint Mohammed bin Rashid AlMaktoum, in partnership with Dubai Design District (d3)and sponsored...
Held under the patronage of Her Highness Sheikha Latifa bint Mohammed bin Rashid Al Maktoum, in partnership with Dubai Design District (d3) and sponsored by Dubai Culture & Arts Authority, Dubai Design & Fashion Council, Audi, Huawei and Swarovski, a citywide 6-day celebration of design will enthrall Dubai with design, engaging the local community and visitors alike.
From 24 to 29 October 2016, the design community in Dubai will stage the largest celebration of design and creativity in the Middle East, collectively underlining Dubai's rich and multi-faceted design landscape. Design professionals, residents and visitors will be able to engage in more than 150 events over six days in Dubai Design District (d3) and across the city.
For the first time in Dubai, The Royal College of Art (RCA), voted again in 2016 as the world's leading Art and Design University, will host a series of three design workshops, subsidized by Dubai Design Week, in partnership with d3.
"The RCA's workshops are a fantastic opportunity for Dubai's developing creative sector. Dubai Design Week is a truly global event bringing in the best international educators, with the city of Dubai at its heart," said Cyril Zammit of Dubai Design Week.
Mohammad Saeed Al Shehhi, Chief Operations Officer of d3, said: "d3 is again delighted to be partnering with Dubai Design Week to bring the city of Dubai a wide array of design exhibitions, installations, talks and seminars for everyone to enjoy. At d3, our vision is to become a global design destination and a thriving community for the region's growing collective of creatives, artists and designers, where they can collaborate, create and inspire. Our partnership with Dubai Design Week is key to achieving this vision and supporting Dubai's wider city vision of being a knowledge-based economy."
Moza Suwaidan, Director Projects & Events at Dubai Culture & Arts Authority (Dubai Culture) added: "We at Dubai Culture are delighted to support this vibrant expression of design, held under the patronage of Her Highness Sheikha Latifa Bint Mohammed Bin Rashid Al Maktoum, Vice Chairman of Dubai Culture & Arts Authority.
As one of the leading design events in the Middle East, this occasion goes a long way towards supporting the Dubai design sector. Furthermore, the global significance of Dubai Design Week is in tandem with Dubai Culture's mandate to showcase the Emirate as a hub for arts, design and creativity and is also in line with the Authority's commitment to guide and nurture creative young talent, which it fulfils by supporting designers with year-round design initiatives."
For design lovers and the design curious
One of Design Week's missions is to promote international design to the MENASA region. Artemide Showroom celebrates the history of contemporary design with pieces by Norman Foster, Naoto Fukasawa, Jean Nouvel and many more. La Galerie Nationale is transformed into a typical French apartment with 140 pieces of original art and design from the 20th and 21st century at their Inside Decorative Art exhibition and Custot Gallery Dubai showcases French artist Bernar Venet's steel sculptures, works on paper and paintings inspired by maths and science.
Spanish design takes centre-stage at The Odd Piece with a collection of furniture and lighting by Dalí and Gaudí; Superstudio displays accessories and select furniture pieces by the UK's leading designer Tom Dixon; and Athath focuses on Danish homeware with a pop-up from HAY. Super Future Design teams up with Moroso with an ephemeral botanical installation JUNGLEMANIA inspired by Africa by renowned designers including Tord Boontje, Patricia Urquiola and Sebastian Herkner, and NAKKASH Gallery reinvents luxury outdoor living with an innovative, open-air installation featuring designs by DEDON.
In turn, regional culture and creative talent is promoted to international visitors across the city. Design boutique O'de rose displays jewellery, products and photography inspired by Islamic architecture at Arabesque Archi-Lab, whilst MONTROI Studio shows creative interpretations of nomadism through the eyes of different artists.
Kvadrat & Maharam presents Pilotis, its first curtain collection by renowned British/Indian design duo Doshi Levien, whilst Mishmashi launches its limited-edition Poof! Collection. Cecilia Setterdahl explains the complex and challenging process of turning a canvas into a carpet at Canvas Carpets Cushions' Open Studio. IWAN MAKTABI launches its Abstract carpet collection; Emirati designer Khalid Shafar celebrates the weaving talents of Afghan women with his Button Up Collection in collaboration with charitable carpet initiative FBMI; and Bahar Gafla jewellery collection chronicles nomadic history in the UAE.
s*uce ROCKS exhibits Salama Khalfan's handmade modular wearable design pieces, and MONOGRAM expands its Escaping Flatland collection which transforms statistical information on the UAE into 3Dforms made from 18K gold.
Emerging designers present limited edition pieces of Tashkeel's Tanween design programme at d3; and, at creative hub DiaAgram4, Concept ME hosts a design networking event and screens films directed by Wim Wenders and Peter Greenaway on the role of architecture in cinema, in addition to a collaboration with Cities store of limited edition design by rising design talent. Local cinematic talent is also showcased at Alserkal Avenue where Mohammad Rasoul gives a behind-the-scenes talk Designing Futuristic Arabia on his upcoming sci-fi film, Duneopolis.
Interactive and educational events include the Décor with Depth exhibition at Cities' Galleria Mall store with tips on colour schemes and placing furniture when personalizing a space; a live inlay demonstration by a master inlay artisan from Agra at Saray Design; and a 'Build it Yourself' workshop at MB&F M.A.D. Gallery where participants are invited to assemble a Böhm Stirling Engine under the direction of the in-house team.
For students and aspiring designers
A number of events on and off campus teach the essential skills needed to thrive in the design profession. Sharabassy Built Environment Studio will run a certified Creativity Enhancement Workshop which shows how creative disciplines like architecture and music, and interior design and virtual reality can work in harmony. S2 Interiors and FN Design Gallery join forces for ArtxDesign: Blurred Lines, to teach young designers how to work with boutique interior design studios, architects, developers and local authorities. Orikami Lab continues this theme with Tie In, which shows how to simplify problems through collaborative design solutions. The Center for Architectural Discourse demonstrates how to create narratives related to the built environment by responding to spaces along E11, the road that weaves through the UAE from the Saudi to the Omani border.
Navigating cultural change and rapidly evolving technological innovation is another important theme. From design to global identity, an International Design Conference hosted by The College of Fine Arts & Design at the American University in the Emirates, is led by keynote speaker Dr Rayan Abdullah, who will draw on his extensive experience, which includes redesigning Volkswagen's new corporate identity and the eagle symbol for the German Government. He will explain how current trends show that design is gradually, but irrecoverably, moving towards a common sense of identity with regional contexts.
The RCA will host design workshops tailored to inspire design professionals, students and enthusiasts.
The d3-subsidized workshops will cover an array of design disciplines: curatorial approaches to design, challenges of interior design pop-ups and techniques of industrial design, as well as key skills in the designers' arsenal such as hand drawing and rapid ideation sketch-model making. Creative digital design hub d-NAT hosts Growth - 3d Printing Inspired by Nature, an open-door workshop at Tashkeel Gallery where visitors can transform personal data like a birthday or anniversary into a piece of jewelry or a candle holder using the latest 3d printing technology.
Highlights of events that introduce the practical tools and techniques of design include The Craft Journey by haute-interior design studio Etqaan, a series of academic lectures and talks from established designers and hands-on workshops with skilled artisans schooled in authentic Arabian crafts. Local design firm Tinkah offers a three-day Lettering Workshop exploring Dubai's typography, and international specialists Zumtobel Group hosts Play with Brilliance, an introductory workshop on lighting solutions within the hospitality and retail sectors that shows which lights work best with marble, wood and fabrics.
For the seasoned design professional
Honing business and creative skills, Pallavi Dean hosts Powerhouse Public Speaking for Design Gurus, demonstrating how to effectively present, pitch and promote design ideas, and Eight Inc. will share case studies at Design Human Experience closing with a Q&A session.
Insights into specific sectors are peppered throughout the week; Serviceplan Middle East hosts an inspiring talk entitled Digital Retail: experience the future of the shop floor which covers developments in ecommerce to create seamless online and offline shopping experience.
A number of events focus on specific, high-spec materials. Pallavi Dean and Christina Morgan discuss environmentally friendly porcelain and stoneware used in their recent Mirage Project Point project, and Zumtobel Group's Façade workshop explores exterior lighting techniques. The Gracious F examines colour psychology and harmonising objects in a natural environment in a series of Interior Objects workshops, and 360° Decoro demonstrates how natural materials like grass, moss, wood or stone can be duplicated in Fake or Real. D-Town Enterprises presents a fascinating talk on Materials from the future, showcasing the latest innovations and how they will impact our lives in the immediate future.
A longer-term look at the future comes courtesy of Kohler Co. in partnership with Sleeper magazine with Designing the Connected City – Global Nomads in The Age of Urban Innovation, and RIBA's Ideas for the Open City: An exploration of connectivity within a city, in which a panel discusses Dubai's ambition to be one of world's most disabled-friendly cities by 2020.
For the full programme of events, visit http://www.dubaidesignweek.ae/2016-programme/
Follow @ConstructionGL
Read the October 2016 issue of Construction Global magazine