Ferguson announces $1 billion share buy back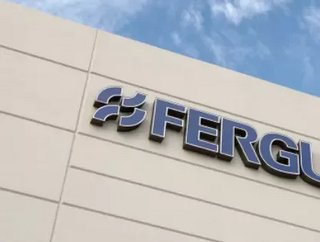 Ferguson unveils $1 billion share buy back on back of strong revenues in full year results posted today
Ferguson has announced a $1 billion share buy back in its full year results ending July 31 which were released today.
Revenue jumped 14.3% and gross margins of 30.6% were 60bps ahead of last year.
Its US business grew revenue by 13.9% , spurred by residential housing starts and permits along with residential repairs, maintenance and improvement, and Canada revenue increased 21.3%.
Q4 revenue of $6,567 million (2020 restated: $5,297 million) was 24% up on last year.
Kevin Murphy, Group Chief Executive, thanked its 31,000 associates for their dedication and commitment, against the backdrop of COVID-19 and industry supply chain pressures.
He said earnings growth significantly outpaced revenue growth to deliver robust operating leverage and margin, and cash generation was "solid".
"We expect a year of good growth overall but we anticipate a tapering in the second half on tougher prior year comparatives," he said.
"We are mindful that the recent tailwinds from inflation on gross margins could moderate but for the full year ahead we expect operational improvements to broadly offset headwinds from inflation in the cost base.
"Given the strong momentum in the business and the agility of our business model, we are well positioned to have a year of good growth and the Board continues to look forward to the medium term with confidence."
In January Ferguson agreed to sell Wolseley UK, its UK based heating and plumbing distribution business, to Clayton, Dubilier & Rice, a global private investment firm, for approximately £308 million.