SME house builders have nowhere to build, new FMB research reveals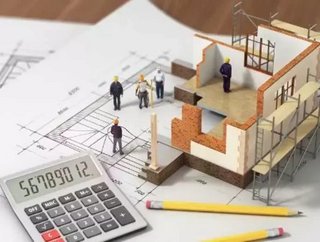 Under strict embargo until 00:01 on Tuesday 20th September and covers England onlyFor the second year in a row, the FMBs annual House Builders Survey ha...
Under strict embargo until 00:01 on Tuesday 20th September and covers England only
For the second year in a row, the FMB's annual House Builders' Survey has shown a lack of available and viable land as the biggest barrier to SMEs delivering more new homes.
Two-thirds of SME house builders cite a 'lack of available and viable land' as the biggest barrier to increasing numbers
Half of SMEs see the planning system and difficulties accessing finance as other serious challenges
40% believe the construction skills crisis is now presenting a major impediment to building more homes
The under-resourcing of local authority planning departments is the most important cause of delays in the planning process
A high proportion of SMEs believe that consumer demand for new homes remains resilient, even in the wake of Brexit
Brian Berry, Chief Executive of the FMB, said: "The biggest challenge facing SME house builders is the planning process. Councils need to find a way of allocating and granting planning permission for more small sites. The current focus on large sites is squeezing out smaller developers, which is reducing competition in the housing market at a time when we need more, not less, choice.
The limited supply of opportunities for small scale development is one of a number of key structural constraints that has seen the number of homes built by SMEs decline from around two thirds in the late 1980s to less than a quarter today."
Berry continued: "It is absurd that the planning system treats a 300 home application in largely the same way it treats a three home application. While the Government has attempted to remove red tape in its drive to increase the number of homes being built, it would appear that its reforms have yet to make a difference.
95% of SME house builders report that the information demands being placed on them during the planning application process have either increased or remain as bad as they were before. Our survey shows that the primary cause of unnecessary delays is the planning process, with the under-resourcing of planning departments being the most important concern."
Berry concluded: "SME house builders must be seen as a key component of the Government's housing strategy. This means a renewed focus on granting planning permission to small sites. At the same time, the Government needs to press ahead with its proposed planning reforms, including a presumption in favour of small scale development.
Planning departments also need to be adequately resourced so that they have the capacity to engage more closely with SME house builders and ensure planning applications are processed through the system as speedily and efficiently as they can be."
Follow @ConstructionGL
Read the September 2016 issue of Construction Global magazine