Top Tips for Spring Cleaning Your Construction Site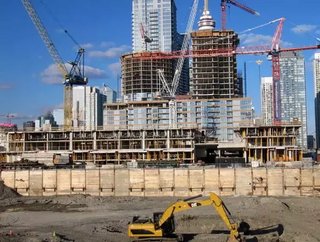 Construction sites closing over winter is something that happens a lot less now with improved building techniques and higher-quality products. However...
Construction sites closing over winter is something that happens a lot less now with improved building techniques and higher-quality products. However, there are still differences between winter and summer and with spring now under way, it is worth looking at your construction site and analysing how to improve it. 
In this piece, UK fencing industry experts First Fence offer their top tips for giving your construction site the spring clean it needs.  
1) Organise Your Site Materials  
This may seem very basic, but it can often be neglected in the winter months. The process of meticulously organising your site becomes a lot less appealing when temperatures drop, and the darkness closes early. Therefore, spring offers a great opportunity for you to really get on top of your site's organisation. Any excess materials or bulk materials you have on site should be properly organised and stored in safe and secure areas of your site. 
Poorly stored materials can cause potential damage to your project or team members by blocking access routes or falling over. Store materials like plastic, metal and wood in their relevant categories and make sure all drums or containers with hazardous materials are tightly sealed to reduce spillage, contamination and waste.  
2) Tools & Equipment Inspection 
Keeping on top of your tools and equipment is extremely important for your building site. Routine inspections can spot potential problems early, reducing the risk of a large and unexpected financial outlay when replacing your equipment or a potential on site accident from faulty machinery. Encouraging employees to take an active role in maintaining, inspecting and caring for the site that they work on will increase productivity and quality of work.   
Maintenance tasks are potentially dangerous so ensure your employees are fully trained and constantly aware of the dangers around them when carrying out these tasks. Whether you are inspecting a small cordless drill or a large excavator, it all impacts your employees' safety and the organisation and productivity of your site. 
3) Safely Dispose of Your Waste Materials 
Waste materials, recycling and our responsibility for them has never been more prominent or pressing than it is today. It is therefore essential that your construction site takes all necessary steps to become as eco-friendly and green as possible. Dispose of your waste through the correct channels and if you want to process your own waste you must register as a waste carrier and potentially get a waste permit. Ensure all used containers and dumpsters are locked and secured after you use them. 
4) Define Clear Access Routes  
With the increased number of deliveries, production is full steam ahead, so it is essential you take the time to clear and set out your site's access routes. This can be a struggle during the winter months. Perhaps the road leading to your site is isolated, troubled with thick snowfall and icy roads. Or maybe heavy rainfall leaves your access routes prone to waterlogging, slippery surfaces or potential flooding. 
There are few excuses over spring and it really is something you should be being proactive about. Not clearing access routes has the potential to cost you in missed or delayed deliveries and more importantly means your site is not safe for your workers. 
Final Thoughts 
The turn of spring is a great opportunity for you to take control of your site and give it the refresh it needs heading into the warmer months. A full spring clean has many benefits and will help improve your employees' safety and increase your site's productivity.
Image Credit: https://commons.wikimedia.org/wiki/File:Construction_in_Toronto_May_2012.jpg