US building owners support healthier buildings to improve employee wellness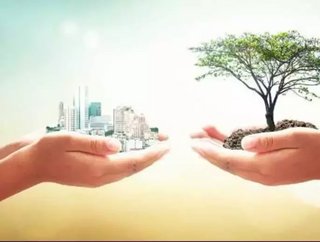 The design and construction of healthier buildings is a key business benefit for building owners, developers, managers and investors, according to the r...
The design and construction of healthier buildings is a key business benefit for building owners, developers, managers and investors, according to the results of a new SmartMarket Report released today by Dodge Data & Analytics and to which the US Green Building Council (USGBC) is a contributing partner.

"Our world is confronting massive challenges that affect our physical, mental and social well-being," said Mahesh Ramanujam, Chief Operating Officer, USGBC. "We know that programs like USGBC's LEED green building rating system and IWBI's WELL Building Standard provide key solutions to business leaders who are looking for the best way to create healthier, more sustainable buildings.
We will continue to educate and push the market to prioritize human health in the built environment, which has benefits that extend beyond the building itself to the cities, communities and neighborhoods where we live."

The report, "The Drive Toward Healthier Buildings 2016," shows that the design and construction industry in the US is poised for wider adoption of building practices that prioritize the physical, mental and social well-being of tenants and occupants. The construction of healthier buildings for occupants is of interest for about two-thirds of US building owners, according to the report, which also found that 79 percent believe such buildings will lead to improved employee satisfaction and engagement as evidenced by owners' ability to increase leasing rates (73 percent) and realize higher asset values (62 percent).

"The increased attention to building health impacts is just beginning," says Stephen A. Jones, Senior Director of Industry Insights, Dodge Data & Analytics. "In a similar way several years ago, companies engaged in green construction because of the demonstrable business and financial benefits they were able to achieve.
The findings of this report demonstrate that the focus on buildings that enhance the health and well-being of their occupants is likely to follow a similar trajectory, boosted by those who have committed to sustainability in their organizations."

The report surveyed US owners, architects, interior designers and contractors, and found that 67 percent of U.S. building owners are interested in creating healthier buildings for people. Additionally, 64 percent of all respondents believe enhanced air quality will be the leading healthy feature deployed in buildings during the next five years. Interior designers and architects are currently leading the industry toward healthier building strategies.
As the building industry continues to gather data on the business and financial benefits of healthier buildings, this focus and engagement is likely to increase.

The top five healthy building features in use are better lighting/daylighting exposure, products that enhance thermal comfort, spaces that enhance social interaction, enhanced air quality and products that enhance acoustical comfort. Use of these features is expected to grow considerably, along with further pioneering approaches such as the use of biophilic design and the creation of spaces that enhance tenant mood and provide opportunities for physical activity.
Although the US is a leader in the development of healthy buildings, the move to buildings with enhanced air quality is likely to expand globally, with the World Bank reporting that premature deaths due to air pollution cost the global economy $5 trillion annually.

LEED, or Leadership in Energy and Environmental Design, is the world's most widely used green building rating program. Since LEED launched in 2000, it has grown to certify more than 5 billion square feet of space in more than 160 countries. Approximately 1.85 million square feet of space are certified every day.
Follow @ConstructionGL
Read the September 2016 issue of Construction Global magazine