Who is Drake & Scull's new CEO?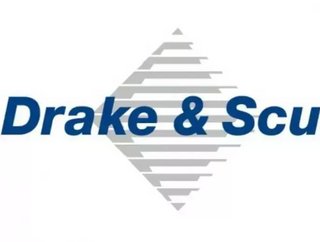 Drake and Scull International PJSC is a worldwide industry leader bringing up-to-date projects and solutions across its high-performance areas such as...
Drake and Scull International PJSC is a worldwide industry leader bringing up-to-date projects and solutions across its high-performance areas such as: General Contracting, Engineering, Rail & Infrastructure, Oil and Gas, Water and Wastewater treatment.
"Through our operations, we provide integrated design, smooth functionality and efficiency from start to finish. From Infrastructure Development, Waste to Energy, Data Centres Development, Mechanical Electrical and Plumbing (MEP) to Renewable Energy, Drake & Scull continues to be at the helm, driving the market forward through our people, passion and innovation for more than 135 years."
Mr. Wael Allan is the new Chief Executive Officer (CEO) for Drake & Scull International PJSC (DSI).
Mr. Wael Allan is an industry veteran with more than 26 years of global management experience spanning EPC and construction across USA, Europe, Far East and the Middle East. 
The new CEO of Drake & Scull follows the resignation of Mr Khaldoun Tabari from his post as the Chief Executive Officer. Mr Khaldoun Tabari submitted his resignation to the board of directors in August of this year for approval.
Wael Allan will assume the new position of CEO from the 10th of October 2016, which marks the final phase of a six-month management changeover process initiated with his appointment as Chief Operating Officer (COO) in the first half of the year.
Prior to his appointment at DSI, he served as the CEO for Arcadis Middle East, and progressed through senior management roles for reputed firms including Hyder Consulting, Skanska USA Buildings, Washington Group International and Raytheon Engineers and Constructors, among others.
Mr. Allan's track record of successful project implementations globally demonstrates his functional expertise in achieving strong results spanning both operations and business development. He specializes in project delivery, project & programme management, risk management, quality and documentation as well as engineering, construction management and commissioning. Mr. Allan is a Chartered Engineer and a Fellow of the Institute of Chemical Engineers (FIChemE). He also holds a Masters (M.Sc.) degree in Biochemical Engineering and obtained a B.Eng. degree in Chemical Engineering from the University of Swansea in the UK. Mr. Allan has also received executive education from prestigious business schools including Harvard, Wharton Business School and INSEAD.
"I am confident that Wael Allan's vision and commitment will help DSI emerge stronger, leaner and more efficient through these challenging times, drawing on his considerable 26 years of global engineering and management experience." – Majid Al Ghurair, Chairman of DSI PJSC.
Mr. Kailash Sadangi (Chief Financial Officer) is the Chief Financial Officer for DSI PJSC. Mr. Kailash leads the company's financial operations and oversees the reporting and budgeting processes at both group and subsidiary levels. He is responsible for designing the group financial strategy, in close association with the CEO and Board of Directors as well as improving the management of asset optimization.
Mr. Kailash Sadangi is an accomplished veteran of the global industry, with over 25 years of worldwide strategic experience across MENA, Asia Pacific and other emerging markets. His areas of expertise span strategy development, business re-organisation, business intelligence and information systems integration, risk management and compliance, treasury and project financing.
Prior to his appointment as CFO at DSI, Mr. Kailash served previously as the CFO of Abdullah A.M. Al-Khodari Sons Company, the regional CFO for Demag Cranes AG (now Terex Corporation), as well as senior Finance roles in firms like Emerson Climate Technologies, P.T. SinarMas (Jakarta & Singapore), Maskati group BSC (Bahrain) among others. Mr. Kailash is a Certified Management Accountant (CMA) from Australia, and a Chartered Accountant (India) and holds an MBA degree from the Warwick Business School in the University of Warwick (UK). He is currently a Doctoral Fellow at the Warwick Business School and holds a Bachelors' degree in Commerce from the Berhampur University in India.
Follow @ConstructionGL
Read the October 2016 issue of Construction Global magazine