1build integrates cost data with project estimates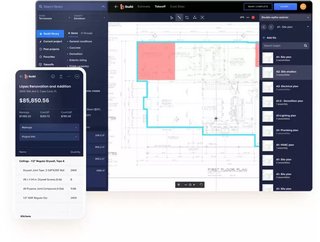 Cost estimation platform 1build has introduced pricing data for labour and materials in every US county
Cost estimation platform 1build has introduced pricing data for labour and materials in every US county.
The move comes as inflation drives the costs of materials and labor higher, and the construction industry is seeing profit margins shrink dramatically. According to the Associated General Contractors (AGC), prices for construction materials have outstripped bid prices by more than double since the start of the pandemic.
Creating bids with accurate pricing has become 'do-or-die' for residential and commercial contractors alike. Yet the industry has been slow to adopt technology to replace the status quo - often an antiquated, printed directory of building costs that's only updated once a year.
1build's proprietary data algorithm addresses this disconnect, instantly pulling millions of building materials and labor rates from more than 3,000 counties in the US into a single database that's updated in real-time. 
"Construction costs are changing rapidly because of growing inflation, supply chain disruptions, and a booming residential market. Most builders are unprepared to deal with this much volatility, which can result in major losses for their bids" said Dmitry Alexin, founder and ceo of 1build.
"We've introduced the industry's first ever cost estimating platform that tracks construction prices in real-time. This means that contractors can bid with confidence and protect their profits, knowing that we've got their back when it comes to changing market conditions." 
1build provides an easy-to-use solution that enables contractors to submit winning bids in 90 seconds or less.
By building in the latest local pricing data on materials, labor, and supplies from every county in the country, 1build now offers construction cost estimating, and construction takeoffs in one place. The platform also provides users with access to the industry's largest network of on-demand expert estimators, available on standby for additional support as needed. 
"With 1build, I've seen a dramatic 40 percent increase in bid-hit ratio," said Garry C. Miller, Jr., Founder of Blue Mill Construction. Based in New England, Blue Mill specializes in the planning, design and execution of interior remodels and additions for commercial and residential properties.