Causeway launches live design engineering platform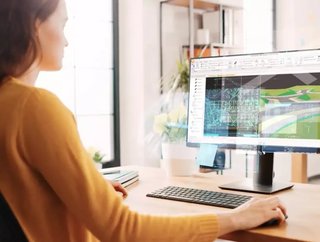 Causeway Live Design brings all site infrastructure disciplines into one design environment
New digital platform Causeway Live Design - which launches in two weeks - brings all site infrastructure disciplines into one design environment to assist consulting engineers and developers with their site designs.
Causeway Technologies claims the cloud-licenced platform is a first, providing seamless integration across all aspects of site infrastructure design, graphical ground modelling, roads and drainage design including hydraulic analysis and 2D overland flow, vehicle swept path analysis, road marking and traffic sign design.
Any design modifications in one part of the process are automatically cascaded through all the other disciplines within the platform, saving time and reducing risk of design clashes and data errors. The platform also makes it much easier to produce feasibility designs and progress these to more detailed stages.
Causeway's established customers include major housebuilders and consultants, including Taylor Wimpey, Persimmon Homes, Seddon Construction, Springfield Properties and Harron Homes. The new platform has also been tested by Brookbanks and Stirling Maynard.
Causeway Live Design has been piloted by engineering consultancy Thomas Consulting, which planned all the road and drainage designs for a residential development at The Castle Lane, Garstang using the Causeway Live Design platform, with dramatic results.
Julian Pearson, Principal Infrastructure Engineer at Thomas Consulting, said: "We used the platform to do all the planning work. Essentially, we reduced five days' work into about a day, it was that effective. But the real cost saving is where everything is integrated, making it so quick to design. Now, it's all in one place. We can now do adaptive design in an interactive environment to seamlessly move, tweak and experiment. 
"Causeway Live Design doesn't just increase productivity and save fees, it also creates the perfect visual effect. It helps graduates all the way up to senior engineers because you can visualise and understand things much better, and it speeds up the approvals process too."
Barry Blake, EVP Design Solutions at Causeway, said Causeway Live Design is unlocking new design efficiencies for engineering consultants and inhouse design teams.
"It's a game changer, helping them to achieve huge productivity savings and empowering them to produce optimal value engineered designs. No more time is wasted reworking designs or double-handling data, which is where so many mistakes can be made. Onboarding and training are quick and easy, and cloud licensing makes this solution portable and flexible for our customers' needs."
The platform, which launches on November 17, can be used stand alone or integrated with AutoCAD. To see new features and demos, click here.
Yesterday Propelo, which has raised $12 million in Series A funding, launched an industry-first AI-driven engineering excellence platform to help businesses accelerate their software delivery.
As most industries transform to become software-driven, modern engineering teams are leading the charge to make digital transformation a reality. However, the proliferation of DevOps tools and hybrid work has made it more challenging for engineering leaders to run their teams effectively.
"In a hybrid/remote work first world, it is critically important to take steps to operate the software teams efficiently and effectively. Propelo's ability to analyse the entire DevOps tool stack, provide predictive insights and drive improvement through workflow automation is a DevOps game-changer for modern engineering teams," said Dan Nguyen-Huu, Partner at Decibel Partners.
Click here to register for a 30-day free trial.