Causeway Technologies receives £120m private equity funding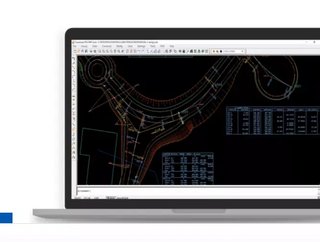 Causeway Technologies' £120 million private equity injection will fund strategic acquisitions and accelerate organic growth
Causeway, a leading provider of enterprise and cloud software solutions to the construction and infrastructure maintenance industries, has secured a £120 million investment to fund strategic acquisitions and accelerate its organic growth strategy to digitally connect the construction supply chain through further development of its cloud platform.
This investment follows a period of strong and consistent growth at Causeway, resulting in an earnings compound annual growth rate of 31% since 2015, driven by increased industry adoption of digital solutions and acquisitions that have broadened its product portfolio. 
Five Arrows Principal Investments, the European corporate private equity arm of Rothschild & Co, have made this investment in return for a significant minority stake in the 22-year-old company.
This investment reinforces the opportunity in this sector and the need for solutions that address both the pace of digitalisation and productivity issues caused by complex supply chains, and the transient nature of construction projects. Causeway's solutions connect the construction ecosystem, providing solutions that transcend functional and organisational boundaries.
Phil Brown, Chief Executive and Executive Chairman of Causeway, said the investment marks another leap forward for its business. "Our core purpose and passion is to digitally enable the global construction industry – the support of Five Arrows allows us to accelerate our work to help solve our customers' challenges. Our ambition is to ensure that data flows seamlessly across the construction process, making our customers more efficient and their data more useful and actionable. That is the only way to drive better project outcomes, especially around value and quality."
He added that while cloud-based tools and mobile connectivity have helped put solutions into people's hands, the industry remains very fragmented.
"We are building a persona-based platform with relevant applications and data delivered to each member of the construction supply chain via their desktop or mobile devices. The platform will be open, making it easy to integrate with both third-party applications and any bespoke, customised applications that customers might have had developed. This approach will help break down silos and give businesses large and small, in all parts of the construction ecosystem, complete visibility and control over their projects and supply chains."
Following completion of the transaction, Vivek Kumar (partner) and Sacha Oshry (managing director) of Five Arrows Principal Investments will join the board of Causeway. Goldman Sachs served as financial adviser to Causeway Technologies and Torch Partners acted as financial adviser to Five Arrows.
Headquartered in Buckinghamshire in the UK, Causeway serves over 2,500 customers and has over 350 employees, providing enterprise and cloud software solutions to the construction and infrastructure maintenance industries and full value and supply chain.
Private equity deals are rising globally in the construction and energy sectors. 
Brookfield is acquiring Modulaire Group from its shareholders, which include investment funds managed by TDR Capital, a leading UK-based private equity firm. The transaction, which is subject to customary regulatory and competition clearances, is expected to close in Q4. For the three months to March 31, the group delivered total revenues of €320 million, up 27% year-on-year, and organic EBITDA increased 28% to €78m.
ToolWatch Corporation, which provides tool and equipment tracking and operations management software for the construction, utilities, and oil & gas industries, has received an investment from The Riverside Company, a global private equity firm, which positions ToolWatch for accelerated growth.
This month also saw Ara Partners, an industrial decarbonisation-focused private equity firm, buy Anesco Holdings, the parent company of the Anesco Group. Terms of the transaction were not disclosed.