CEMEX Ventures Construction Startup Competition 2019 Winners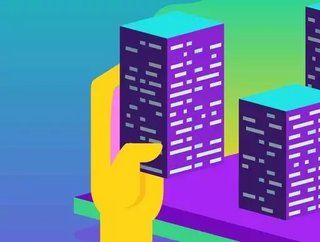 We take a closer look into the ten finalists of last years CEMEX Ventures' Construction Startup Competition...
We take a closer look into the ten finalists of last years CEMEX Ventures' .
The , which is set to begin its 2020 edition shortly, enables start-up companies to showcase their innovative projects.
Last year, startups from over 71 countries across the planet took part in the competition. A number of nations particularly stood out thanks to their very high levels of participation. These included the United States, Mexico, Colombia, the United Kingdom and Egypt.
In France, was recognised as the startup with the best project. The company offers an intelligent traceability platform for boosting efficiency in a number of different construction processes. 
Over in Argentina, was recognised for its sustainable gravel. An artificial gravel made entirely of recycled plastics. The 'green' gravel, is around three times lighters and as much as ten times more insulating than conventional gravel solutions.
Coming in next is United States-based startup, Buildstream. provides real-time management of virtually all heavy equipment found on-site in addition to logistics for construction projects and supply chains with greater complexity. The platform provides "universal and smart traceability for building industry's efficiency".
Another project from the US was also recognised for its efforts. 's cutting-edge analysis platform equips builders with predictive budgeting capabilities. In addition to this, the platform carries the ability to provide estimates for new construction and development projects.
A number of Australia startups also took a stand in the competition. The biggest highlight was , a material tracking network that digitizes the construction supply chain from start to finish in real-time. The startup is designed to "keep construction on track" which its simple yet powerful solutions.
Over in the United Kingdom, was recognised for its innovative codification and automation tool. The tool has the ability to provide next-generation information management for construction through its end-to-end BIM management platform.
took the crown in Austria, with its simple yet efficient app which aims to 'simplify your construction site'. With no training required, this app is designed to consolidate building project data and bring clarify to stakeholders. 
Over in Norway, won the competition with its industrial robots which carry the ability to automate the prefabrication of reinforced cages, saving times and money. The startup offers a modern approach to rebar services. Utilizing robotics and lean management.
Another startup from the United States was recognised thanks to its artificial intelligence and machine learning-based end to end platform. The tool, designed by , is designed to enable pre-construction teams to bid more competitively.
Last but not least, Canada's was the winner of the competition thanks to its modular design-builder which includes disruptive patent-able hybrid technology. The platform is fostering the construction revolution with its award-winning hybrid concrete and steel ​modular ​technology and offsite​ ​construction process​.