Chengdu Hi-Tech Zone to invest RMB30 billion in five years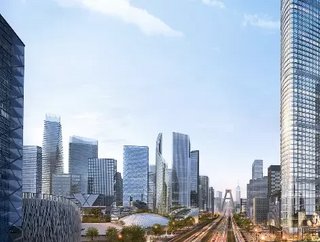 Hi-Tech Zone unveils six projects and up to 50 R&D institutions will be built in the next five years
Chengdu is upping the hi-tech stakes after unveiling six projects and pledging to invest RMB30 billion in building 50 R&D institutions in the next five years.
The six projects comprise Chengdu Minshan Hydrogen Energy and Carbon Neutralization Technology Research Institute; Chengdu Minshan Integrated Positioning and Navigation Timing Technology Research Institute; Chengdu Minshan Power Semiconductor Technology Research Institute; Chengdu Minshan Microelectronics Advanced Enclosure Technology Research Institute; Chengdu Minshan Cell Engineering Technology Research Institute; and Chengdu Minshan West China Medical Surgery Robotics Research Institute. They will be backed by RMB450 million in funding.
The number of enterprises on the science and technology innovation board is also regarded as one of the important indicators of regional science and technology innovation strength. Since this year, enterprises in Chengdu Hi-tech Zone, such as Olymvax Biopharmaceuticals Inc., GIMI and Zongheng Stock, have successively landed on the science and technology innovation board. So far, there are 45 enterprises listed and passing reviews in Chengdu Hi-tech Zone, including 5 listed companies on the science and technology innovation board.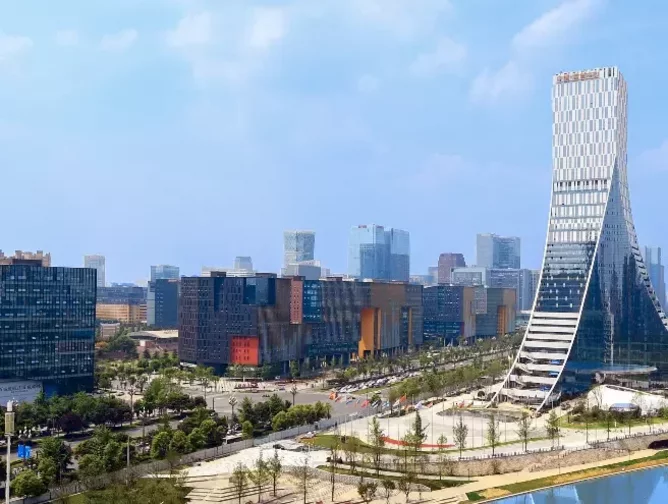 Centering on the three leading industries of electronic information, biomedicine and new economy, Chengdu High-tech Zone has attracted 128 Fortune 500 companies such as Intel and BOE, and introduced 11 ten-billion-yuan projects last year, involving companies such as Tencent, Baidu, and ByteDance.
In recent years, the zone has introduced six Nobel Prize winners, 20 academicians, and 328 national high-level talents, and nearly 150,000 enterprises from different industries have set up a presence, including more than 56,000 tech companies.
Chengdu High-tech Industrial Development Zone was set up in 1988, and in 1991, was approved as one of the first national high-tech zones. In 2006, it was listed as a pilot zone by the Ministry of Science and Technology and in 2015, approved by the State Council as the first national independent innovation demonstration zone in West China, according to China Briefing. 
In February, Chris van Duijn was selected, alongside GMP, as the winner of the Chengdu Future Science and Technology City Launch Area Masterplan and Architecture Design Competition (click here). The 4.6sq km masterplan, designed for the innovation industry in collaboration with CAUPD and Swooding, has been conceived as a pilot project to drive the development of the city around the new airport east of Chengdu.
OMA and GMP will develop the first phase of the overall masterplan, which will include an International Educational Park in the west led by OMA, and a Transit Oriented Development (TOD) in the southeast led by GMP.
NYSE-listed Xinyuan Real Estate Co. recently announced completion of five newly constructed properties, including Chengdu Xinyuan City.
Located in Shu Du New Town in the Pi Du District, Xinyuan City is surrounded by natural resources and offers various commercial facilities and leisure amenities, and is near the Medi River, Municipal Park, Knowledge Park, Cuckoo Park, and Chuangzhi Park.
A massive replica of the sunken ocean liner is now under construction in Daying County in Sichuan province, around 130kms from Chengdu, according to CNN Travel. Dubbed 'The Unsinkable Titanic', the ship is the exact same size as the original, 269.06 meters (882 feet) in length and 28.19 meters (92 feet) wide.
Chengdu, located in south-west China with a population of 20 million, is the seventh wealthiest city in China.