CIOB launches first ethical construction MOOC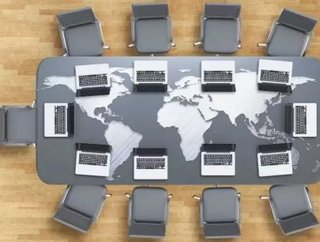 The CIOB Academy is notching up an industry first with the launch of a massive open online course (MOOC) on ethics and compliance tailor made for constr...
The CIOB Academy is notching up an industry first with the launch of a massive open online course (MOOC) on ethics and compliance tailor made for construction professionals.
Devised in collaboration with experts, including Jay Blithe of the Barrett Values Centre, sustainable construction consultancy Responsible Solutions, and Ethical Leadership author Andrew Leigh, the online programme also includes contributions from construction clients and contractors.
The course has been designed to empower people to make better decisions in their daily construction work: improving relationships, identifying conflicts of interest and taking steps to minimise risk. CIOB Academy wants to nurture a new generation of ethical leaders, to show why it is sometimes necessary to go beyond legal compliance and to give people the confidence to speak out when something is wrong. 
Each week, ethical leadership skills will be developed as course participants reflect on interactive exercises and explore dilemmas that are relatable to their everyday roles. Subjects range from bribery and corruption to company policy and interactions in the workplace.
The topics are brought to life through social learning, questionnaires, videos, articles and quizzes. Participants will also have the opportunity to interact with each other, and the course leader in a safe and managed forum. Throughout the course, tutors and contributors will be available online to answer questions and join discussions.
CIOB Academy's ethical construction MOOC is suitable for all levels of seniority and across all disciplines and departments, particularly those in construction management, site management, design, HR, procurement, surveying, and more.   The course has been designed to start constructors talking about the ethical challenges they face, and to understand the role they can play in making a difference to the sector.  As well as supporting employees in large organisations with a more personal take on ethics to compliment standard training, it can also help small business owners with more limited resources to know where to begin in developing their own ethical codes of conduct, and providing clear guidance for suppliers and staff.
Course leader and owner of Construction Coach, Maria Coulter said: "Construction is a fast paced industry and people are working under tremendous pressure to deliver for clients and employers within complex frameworks. 
"Unfortunately, conflicting requirements can sometimes force people to compromise their personal values. This can lead to disillusionment which not only erodes trust, but also damages morale and wellbeing, negatively impacting the performance of individuals and teams.
"By providing a safe place to explore and discuss ethical issues, and by opening this course up to anyone in the industry, we hope to facilitate positive change on a large scale."
Holly Walton, Head of CIOB Academy said: "Since launching the CIOB Academy in December, we have received an enthusiastic response for our targeted construction courses that have been designed by industry, for industry.  We welcome businesses and industry bodies to share and promote this course widely, and to help make a difference to the ethical standards of constructors."
"CIOB Academy's ethics and compliance MOOC is the first in a series of free training that will be launched over the coming months. It's part of our commitment to raising professional standards globally, enhancing the quality of life for everyone working in construction."
Read the January 2017 issue of Construction Global here