Deere & Company acquires Wirtgen Group for €4.357 billion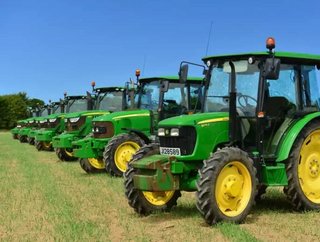 Deere Group has recently announced that it has acquired Germancompany Wirtgen Group for over €4 billion. The all-cash deal encompasses Wirtgen's deb...
Deere Group has recently announced that it has acquired German company Wirtgen Group for over €4 billion. The all-cash deal encompasses Wirtgen's debts, alongside five premium brands under its umbrella, which will help the company expand and strengthen its operations throughout Europe.
The acquisition will also support the diversification of the company's services. Wirtgen Group's brands encompass spanning, milling, processing, mixing, paving, compaction and rehabilitation, complimenting Deere's existing construction equipment offering.
Samuel R. Allen, Deere & Company Chairman and Chief Executive Officer, said: "The acquisition of the Wirtgen Group aligns with our long-term strategy to expand in both of John Deere's global growth businesses of agriculture and construction.
"Wirtgen's superb reputation, strong customer relationships and demonstrated financial performance are attractive as we expand the reach of John Deere construction equipment to more customers, markets, and geographies."
Max Guinn, President of Deere's Worldwide Construction & Forestry Division, said, "This transaction enhances our global distribution options in construction equipment and enhances our capabilities in emerging markets. Spending on road construction and transportation projects has grown at a faster rate than the overall construction industry and tends to be less cyclical. There is recognition globally that infrastructure improvements must be a priority and roads and highways are among the most critical in need of repair and replacement."
Stefan Wirtgen, Managing Director at Wirtgen, said, "The Wirtgen Group has a legacy of technology and innovation with market-leading products and a strong focus on the customer. As we looked to the future, we specifically chose Deere as the buyer because of our long-held respect for the organization and our full confidence that Deere is dedicated to the ongoing success of the Wirtgen Group and our employees worldwide."
Jürgen Wirtgen, Managing Director at Wirtgen, added, "Our company's strength and success comes from dedicated employees who are focused on helping customers succeed in the road construction industry. We believe this transaction allows the company to be successful well into the future - independent of our family ownership."
Established in 1837, Deere has continually transformed its services, products and business model to cater to modern needs within the construction sector.  the acquisition will ensure the company continues to grow and deliver world class services for the foreseeable future.