Glenigan buys Construction Information Services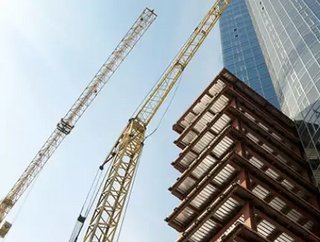 Glenigan expands its reach into Ireland with acquisition of Construction Information Services
Glenigan, the UK construction information provider, has bought Construction Information Services (CIS) for an undisclosed fee.
Founded in 1972, CIS is Ireland's leading provider of business intelligence to the Northern Ireland and Republic of Ireland construction industry. It supplies comprehensive and reliable business intelligence to the sector on all significant building projects throughout Ireland.
The purchase of CIS solidifies Glenigan's position as a leading provider of construction sales leads and industry insight in the UK and Republic of Ireland, expanding holding company Byggfakta Group's international portfolio.
Glenigan's Chief Executive Victoria McEwen said: "When looking to expand and enrich our service further into the Irish markets CIS was the obvious choice of company to acquire. They are an established and trusted brand in both Northern Ireland and the Republic of Ireland and emulate the Glenigan ethos of providing the very best service possible for their customers.
"We're looking forward to welcoming the CIS team to the Glenigan family and building on our joint expertise to deliver the most robust and dependable service, one that our customers can rely on."
Managing Director of CIS Tom Moloney said: "This acquisition is an exciting opportunity for CIS, it's staff and customers, and will enable it to continue to be the cornerstone in the provision of construction activity intelligence and data for the Irish and UK markets. Joining Glenigan and the Byggfakta Group will accelerate CIS's vision to be the leading authority on business intelligence for construction activity in Ireland".
Glenigan reported the West Midlands saw the biggest jump in main contract awards during the summer months, experiencing a 68% uptick in the three months to the end of August compared to the same period in 2020, and 54% against the previous three months, adding a total of £1,688 million to the industry (click here).
Wales took second place, falling from top place last month, adding £672 million worth of main contract awards, up 77% on the same period in 2020 and 42% up on the previous three months.
The East Midlands joins the top three with another 77% leap over 2020 performance, albeit with a smaller 20% uptick on the previous three months, however the region added a hefty £1,826 million worth of new contract awards to the industry. 
Separately, it reported private housing is leading the upward trend in applications for construction projects over five-storeys.