Hill International and Everguard.ai tackle jobsite safety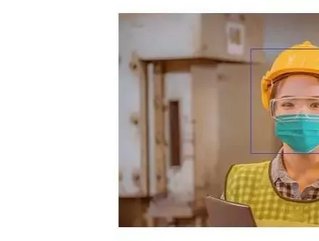 Collaboration will focus on using AI, computer vision and real-time location services to enhance safety protocols on jobsites...
Hill International and Everguard.ai are confident their new AI and sensor fusion partnership marks a 'paradigm shift' in tackling jobsite injuries - as the industry continues to grapple with soaring working at height incidents.
The collaboration, enabled through the Qualcomm Smart Cities Accelerator Program and Qualcomm IoT Services Suite, will bring Everguard's Sentri360 platform to Hill International customers.
Initial efforts will focus on using the power of AI, computer vision, and real-time location services to enhance safety protocols already in place on jobsites for initiatives such as personal protective equipment (PPE) compliance, geofencing of restricted areas, anti-collision, and fall detection. 
"We believe this technology will reduce and prevent injuries and accidents," said Mike Smith, President, Americas, of Hill International. "We strive to partner with only the top organizations in making certain our customers have the right tools and technologies to elevate their construction sites to the highest level when it comes to health and safety. This partnership with Everguard will help us continue to be on the forefront of deploying technology to help our clients reduce their risks, avoid injuries, and save lives."
The Qualcomm IoT Services Suite delivers comprehensive, end-to-end, IoT as a Service (IoTaaS) solutions to enable the digital transformation of smart cities and smart connected spaces globally. 
"We are excited that Everguard.ai and Hill International have chosen the Qualcomm IoT Services Suite to deliver smart solutions via Construction-Management-as-a-Service because prioritizing construction safety and digital management of construction sites allows businesses and municipalities the ability to focus on worker safety," said Sanjeet Pandit, Senior Director, Business Development and Head of Smart Cities, Qualcomm Technologies, Inc. "Construction-Management-as-a-Service will continue to accelerate the transformation of city infrastructure and services to help enrich communities' lives."
Everguard's Sentri360 collects inputs from disparate industrial sensor technologies, allowing them to interact in ways not possible independently. Millions of sensor data pieces are fed into edge computers for AI analysis and processing in much the same way that humans process information gathered by their senses. 
The platform and ecosystem provide near-real-time alerts and outputs to managers and workers, notifying them of safety threats before accidents occur and identifying opportunities for additional employee training.
"Hill International and Everguard share a dedication to being technology and safety leaders in our respective fields," said Sanjay Pandya, Vice President and General Manager of construction at Everguard. 
Working at Height breaches soar in Q1
The need to improve construction site safety is paramount as The Building Safety Group (BSG) reported an 84% increase in the number of 'Working at Height' breaches occurring on construction sites during the first quarter of 2021. BSG's latest figures were obtained following 4,300 independent site inspections that took place between January 1-March 31 this year.
Statistics released by the Health and Safety Executive (HSE) in 2020 show that almost half of all construction accidents (47%) were from falls from height. There were 40 fatal injuries in 2019/20, slightly up on the 5-year average of 37 per year. 29 of these fatalities were due to falls from height. Over 60% of deaths during working at height involve falls from ladders, scaffolds, working platforms, roof edges and through fragile roofs.
"Working at Height is clearly the most dangerous activity carried out in the construction sector," commented Andy Harper, Technical Support Manager at BSG. "We can all do more to ensure that work is properly planned, supervised and conducted by qualified workers who have the required skills for the job in hand. Having the correct control measures in place and assessing the risk is also essential for avoiding accidents."
To read the special report to mark the recent World Day for Safety and Health At Work 2021, click here.