HomeServe buys CET Structures for £53 million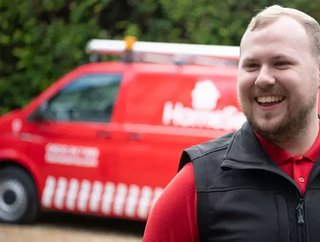 HomeServe and CET Structures to share best practice, expertise, technology and resources following acquisition
HomeServe has bought CET Structures, a leading digital-first UK home emergency assistance business, for around £53 million.
The acquisition will see the two companies serve almost five million UK customers and share resources, technology and expertise.
While CET will continue to operate under its own brand with its own client and customer base, over time there will be significant opportunities to share technology and service expertise between the two businesses.
Castle Donington-based CET provides emergency plumbing, heating, drainage, roofing, pest and electrics services to home insurance policy holders on behalf of a range of leading consumer brands, via its digital claims handling and job management platform.
The acquisition of CET, which employees more than 300 staff in the UK, is a significant step forward in HomeServe's strategy to develop its UK home assistance and heating installation capabilities.
John Kitzie, HomeServe UK Chief Executive, said he was proud to bring CET into the HomeServe portfolio, as the company shares a similar ethos, is profitable and growing.
"We believe there are some very exciting opportunities to share best practice, expertise, technology and resources, so we can continue to develop the plumbing, heating and electrics services that are core to both our organisations."
Richard Thomas, Senior Investment Director at Palatine, the previous owner of CET, said: "The CET team have done an excellent job in growing the business through digitalisation, employee engagement and operational improvement. It's been a pleasure partnering with the team and we wish them all the best on the next phase of their growth with HomeServe."
The purchase of CET continues HomeServe's expansion in the domestic gas boiler service and support market. The company recently announced it had acquired Preston-based domestic heating business APG Domestic Services.