Integrated Delivery and Collaborative Construction: An Industry Built on Better Decisions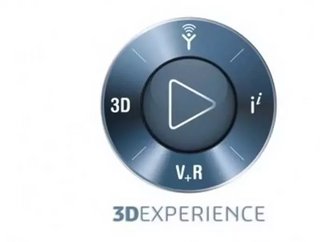 The current global building boom seems unstoppable but the construction industry, mired in antiquated practices is among the most unconnected and unprod...
The current global building boom seems unstoppable but the construction industry, mired in antiquated practices is among the most unconnected and unproductive sectors of the economy. The need for transparency heralds a new positive era for the industry.
In 50 years of the most accelerated technological advances, a period in which industry after industry has used technology to improve efficiency, building practice has lagged far behind.
Consequently, studies of the construction industry by The National Institute of Standards and Technology SITC, as well as Tulacz and Armistead, have documented 25 percent to 50 percent waste in co-ordinating labour and in managing, moving, and installing materials. In many cases talent and skill are underused, avoidable accidents happen and productivity remains woefully low.
The upside to these statistics is that the construction industry offers tremendous potential for gains in efficiency levels through applying the same proven processes, practices and Dassault Systèmes 3D design and manufacturing simulation technologies deployed in more automated industries.
There are also high projections of growth: PriceWaterhouseCoopers (PwC) predicts that by the end of this decade, construction will account for more than 13 percent of the global economy, the time is ripe for change.
Public Perception
The introduction of Public Private Partnerships PPP and Part Finance Initiatives PFI, has changed the way developments around the world are built and managed. The involvement of more parties in larger scale projects within tighter regulatory and legal frameworks requires transparency, openness and a spirit of collaboration. Sometimes these have proven rare commodities in the construction business.
Most building projects overrun, outspend their budgets by more than 20 percent and end in expensive and wasteful litigation. Bringing buildings to delivery is a high-risk enterprise.
Between concept and the operation of a finished building lie the stages of design and engineering, contracts, bids and awards, fabrication and construction. Each stage is fraught with risk, has to work interdependently with each other stage and relies on the correct integration of other people's work.
The need for openness and collaboration between differently purposed, skilled, and oriented stakeholders leads to the need for a single version of the truth that can be referenced by anyone involved. Up-to-date information must be available on demand to stakeholders with absolute security, and that information must be made available in usable formats.
Digging in
Powerful interest groups, complex structures erected between active city infrastructure, mass transit systems, and a baffling array of regulatory and environmental compliance issues are forcing change in the building industry.
Mistakes followed by litigation at, during, or after a construction project are often the result of poor communications between systems and people. Errors with building components and services are expected, and usually occur, but are absolutely avoidable.
Simply unifying the change order system on a building project allows people to work collaboratively. They have access to the current status of the building and its information. This enables better-informed strategic and tactical decision making at all phases.
Risky business
Risk for stakeholders in a building project of any kind can be more than financial. Buildings define their locations and neighborhoods; people have emotional attachments to them. Buildings have significant, sociological and ecological impact.
Risk will always be associated with buildings not just during construction but for many years beyond. A carbon-hungry building will increase its energy usage over time with rising energy prices adding to the equation. Some of today's buildings could last indefinitely. And their uses will change during their lives.
Fragmentation unified
The building industry is fragmented with the world's biggest construction companies occupying only a small percentage of the total market. Small firms often without the benefits of technology make up the majority of the industry. Attempts to integrate disparate groups and processes has often been the role of the project manager.
However project management like BIM has its limitations and is usually used only at the construction stage and without reference to the bigger picture.  A system underpinned with a seamless collaborative platform that incorporates rigorous industrial construction practices and defines and orders workflows; will deliver better results.
The Dassault Systèmes 3DExperience Platform covers all of the work of traditional BIM systems while catering to the diverse needs of owners, occupants and other stakeholders including professions such as architects, engineers, fabricators and constructors while helping AEC companies better understand the short and long term implications of their projects.
The company's new Lean Construction Solution Experience provides a collaboration-based project backbone that enables better project visibility and construction simulation for enhanced planning and execution. It makes the right information available to the right person at the right time.
In this environment, 3D modelling and detailed information of modularisation and prefabrication support evaluation and improvement of production and engineering processes. This eliminates waste, helps projects become lean, and creates safer construction project environments.
Laying down the law
Regulatory compliance so often seen as an obstacle to progress can become a valuable asset if properly handled. A well-developed delivery system is able to integrate and accommodate regulations and ensure that they are tracked over time and are complied with in the long term.
Environmental questions can be answered using unified building data to accurately determine the status of buildings before they are built.
Their environmental impact can be fully determined and optimised to meet stakeholder needs. Incorporating weather and climate data as well as energy consumption, or output, has led to some innovative and ingenious designs that would not have been possible without easy to access and sharing of information.
Towers of strength
Zaha Hadid Architects is at the forefront of the trend for coordination and collaborate in construction. Their projects include unique buildings involving complex structures, services and facilities coupled with a profound architectural vision. 
It is this vision that gives the buildings such appeal but it is integrated project delivery processes that allows these grand buildings to be beautifully realised and perfectly delivered.
Cristaiano Ceccato, Associate, Zaha Hadid Architects, described how the practice applies Dassault Systèmes 3D Technology as a part of a digital master system for its work.
He said: "We are a digitally oriented practice using diverse systems to explore and represent a wide range of often complex solutions. System interoperability allows us to draw together a variety of design and engineering inputs then rapidly move projects onto a formal design and contractual basis with a single unified 3D software platform."
Clever moves
Introducing advanced technology attracts fresh talent to construction enterprises giving it a welcome and valuable intellectual boost. The construction industry is being changed by a small number of very clever and enterprising people who are transforming the industry by taking new approaches.
Unshackled by tradition and equipped with portable, powerful and robust technology, they are bringing the business into the 21st century.
The movement toward integrated delivery and collaborative construction coupled with industrialised building methods is gaining momentum and changing both the nature and the control of the construction industry. The results are better quality buildings brought in on time and to budget within more efficient enterprises.
For further information: http://www.3ds.com/industries/architecture-engineering-construction/