Kier uses nPlan AI technology to support new work bids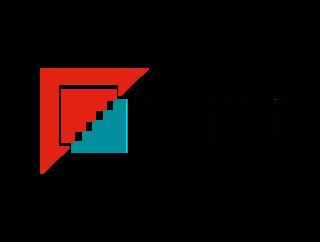 Kier has begun using artificial intelligence technology from nPlan to support its bids for new work
British construction company Kier, also known as Kier Group, has started using artificial intelligence provided by the software organisation nPlan to support its bids for new work. The technology is said to analyse programmes to identify where problems and delays are likely to occur and areas where savings could be made. 
While other contractors have tested nPlan's technology, Kier is thought to be the first organisation in the UK to use it commercially as a way to increase its bidding chances for new jobs. 
Adam Jones, Project Manager at Kier Infrastructure, said working with nPlan has helped the company optimise their pre-construction programmes using active risk identification. "Its innovative methods give us enhanced confidence in our ability to meet client completion dates", he said. 
nPlan's AI technology 
Using machine learning to analyse and compare new projects with previous ones, nPlan's technology is able to increase the efficiency of the bidding process, identifying problems, which allows clients to adjust their programmes to improve their delivery.
Previously the technology has been used by companies such as Network Rail where it claimed to identify ways of reducing costs on capital projects valued at £3bn, which amassed a total saving of up to £30mn. 
Other projects that have used the technology include the joint venture between Skanska, Strabag, and Costain for the construction of HS2. 
What other initiatives have played a part in the analysis of construction data and the bidding process?
Recently, other initiatives have been launched to gain better control over construction project data in an attempt to improve the delivery of future projects. For example, in july 2020, the UK government launched the Transport Infrastructure Efficiency Strategy Living Lab initiative to collect and analyse construction data. Costain and Kier participated in the project. 
In 2019, there was also the Construction Data Trust, set up by the construction and engineering company, Sir Robert McAlpine Ltd. This involved 25 contractors who shared their construction data which was analysed for its efficiency and to identify any potential problems. 
Founded in 2017 by the former Capital Works Project Manager for Shell, Dev Amratia, and finance expert Alan Mosca, nPlan, is based in London. Earlier in 2021, it secured a US$18.5mn investment from a group including GV. Advisors for the firm include the current HS2 Commercial Director, Beth West.