Lendlease launches global partnership with Google Cloud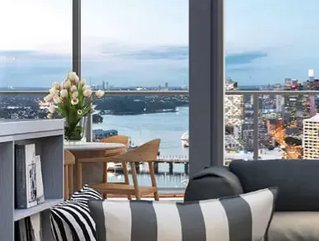 Lendlease partners with Google Cloud to drive IT strategy, integrate AI and ML and collaborate on market initiatives
Lendlease and Google Cloud have struck a new global partnership designed to transform the construction and operation of buildings and cities through new technologies. 
The organisations will aim to usher in safer, more sustainable, and efficient urbanisation projects globally by partnering in three key areas: advancing Lendlease's next-generation IT strategy; integrating new artificial intelligence (AI), machine learning (ML), and smart data features into Lendlease's Podium building software platform; and collaborating on joint go-to-market initiatives to drive sustainability projects industry-wide. 
Advancing Lendlease's next-generation IT strategy 
Lendlease is well progressed into exiting its eight on-premise data centers across four continents by 2022, with Google Cloud as its only cloud services provider. With Google Cloud as the foundation for its digital transformation strategy, Lendlease will move to the cloud by migrating its mission-critical enterprise workloads, including its data-intense CAD platforms, in-house project excellence platform, Oli, and its Oracle-based eFinance system. 
Not only will this enable Lendlease to significantly increase operational efficiency, but also it will drive improved decision making through enhanced reporting and analytics capabilities, and a stronger cybersecurity posture across the organisation.  
Co-developing Podium to digitise global supply chains and building lifecycles 
Lendlease will integrate new AI/ML and smart data analytics capabilities from Google Cloud into Podium, the Lendlease platform that runs autonomous buildings and helps manage energy use, human needs, and resource management goals. 
Today, Podium relies exclusively on Google Cloud for its data storage, network, and computing needs, and firms use the platform to plan construction projects with accurate parts, pricing and supply. Under the new partnership, the two companies will collaborate on new Podium products and services to give customers the needed intelligence to improve quality and safety, as well as accelerate development pipelines.  
Partnering on sustainability to benefit the industry at large 
The strategic partnership will also see the two organisations co-innovating around new cloud-based offerings underpinned by Podium, and working together on new sales and channel opportunities to drive Podium and Google Cloud adoption among existing customers and prospects. Ultimately this will help drive the digital transformation of the global property and real estate development industry, and give firms the advanced tools and capabilities to achieve their sustainability targets. 
"Remaking buildings is both the greatest need and the greatest opportunity in addressing our future," said Bill Ruh, CEO, Lendlease Digital. "By using Podium to digitize supply chains, firms can plan construction projects with accurate parts, pricing and supply. This means fewer delays to projects, more precise build plans, and a reduction in cost estimate errors. This will also put important information about the lifecycle of building projects into the hands of employees at their work locations, including construction sites and within owned property assets."
"By running on the cleanest cloud in the industry, Lendlease will gain increased efficiency, lower its environmental footprint, and be able to offer its clients greater information about the lifecycle of building projects. Working together, we will also spearhead digital transformation across the global property and construction industry, and enable companies to drive towards a healthier, more sustainable future," said Alister Dias, vice president, Google Cloud in Australia and New Zealand. 
Last month Lendlease announced that urban farming business, Crate to Plate, has joined Elephant Park, where they will produce over five tonnes of fresh produce every year for the sale of which is specifically targeted at restaurants, businesses, and residents within its immediate vicinity (click here). Crate to Plate grows produce in purpose-built, sustainable containers, which allow them to fully control the farming conditions. 
Lendlease is also phasing out diesel and petrol at its UK construction projects, as part of its industry-leading commitment to tackle climate change, it announced in July.