London's Canary Wharf to invest in IoT construction technology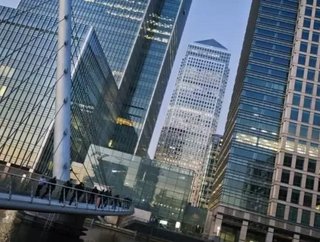 Londons busy business district, Canary Wharf, is ramping up to become the "smartest city in Europe". The Canary Wharf Group (CWG) is investi...
London's busy business district, Canary Wharf, is ramping up to become the "smartest city in Europe". The Canary Wharf Group (CWG) is investing £300,000 in six start-ups as part of a new accelerator programme as it looks to make the financial district's infrastructure more intelligent.
Known as the Cognicity Project, the aim is to incorporate the Internet of Things across six key sectors; transport, smart homes, virtual design, construction integrated resource management and building management.
SEE MORE: Safra Group buys iconic London skyscraper, the Gherkin
Following a selection process, six start-up finalists will compete in each sector for a £50,000 prize next year. Applications are now open for the first two themed challenges, transport and construction, with the programmes kicking off in January 2015.
"We're looking for things that will make the building that we create and our existing buildings more efficient. Ideas that save energy, water and money," said Eric van der Kleij head of Level 39, CWG's tech accelerator group.
He also alluded that ideas around value added services such as personalized climate control and smarter lifts and escalators would be considered. "Every single thing, whether it be door handles or street lamps that goes into building can be re-imagined... Every component of what we do could be done better, re-imagined and more connected," he said.
SEE MORE: London's iconic Covent Garden Market gets green light for multi-billion revamp
Each finalist will receive a dedicated office space around Level 39 and training over 12 weeks to develop their ideas. They will also receive mentoring from business executives and industry bods in their sector. "How to quantify the how much that's worth is the difference between success and failure for some businesses," he said. "Companies like Intel are already doing activities with some of our start-ups at Level 39 and so they're already engaged and have already started and already sponsoring various programmes of engagements with our start-ups, so you would expect to see more companies like that helping out."
Following the trial period, a panel will select the winning company that will receive the £50,000 investment and the chance to trial its technology in Canary Wharf.
When asked about the overall cost of the scheme, he said: "It is difficult to quantify the overall cost. But the way we look at it is regardless of what that actually costs us; just one innovation could pay for it 10 times over. It's the right thing for us to do, to invest in finding the best innovations that will make us the smartest city in Europe."