Matterport pioneering spatial data capture in construction.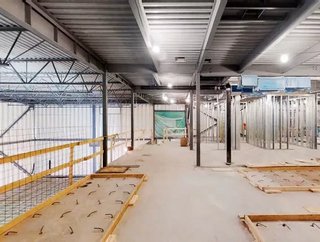 As Robin Daniels joins Matterport as their new CMO, we take a look at how they became the market leader in spatial data capture. An imperative phase of...
As Robin Daniels joins Matterport as their new CMO, we take a look at how they became the market leader in spatial data capture. 
An imperative phase of any new development undertaking is documentation. General contractors, the construction worker and owners, want documentation to affirm development is being carried out to requirements and in accordance to design. Verification based totally on quality documentation lowers the quantity of rework​ due to error and permits a profitable handoff from building to amenities management. 
Matterport presents an immersive and interactive 3D model for documentation and management.  The equipment consists of matters such as measurements, Mattertags and exports to CAD/BIM packages ​such as AutoCAD and Revit. Couple this with the ever-increasing accuracy of Google street view and you can see the inside and outside of nearly any construction sites on earth. 
Capturing As-Built Construction
Matterport's 3D information platform automatically stitches all your records collectively. It lets you export your information easily, saving substantial quantities of valuable work and time.
Create 3D walk-throughs and take everybody directly to a website or cloud location virtually.

Generate OBJ documents and point clouds for development documentation.

Export your point cloud into ReCap® or Revit®

Perform faraway inspections, measure whilst offsite, and decrease site visits by means of capturing all data the first time.

Communicate key milestones rapidly and successfully through disposing of travel time and by way of sharing and annotating in the model to get sign-offs.

Replace hundreds of photographs by capturing all imagery and data at once, and save time by eliminating the need to document, arrange, and label photos.

Get reflected ceiling plan images and schematic flooring plans.

Eliminate registration markers or guide alignment.

Have scans automatically registered and stitched into a textured mesh in hours.
Building Information Modeling (BIM)
Incorporating Matterport into your BIM system can help decrease digital design and building fees and assist you to win extra bids.
Easily share and render inside Revit® and different BIM tools.

Scan tight areas 10 — 15 times quicker than with an ordinary LIDAR scanner.

Overlay your point cloud onto your BIM model to conduct verification.

Take measurements in difficult to access areas such as pipes, trusses, and ceiling beams.
Not only is it leading the way in the construction industry. The Matterport solution is also a perfect tool for civil engineering, real estate and supply chain. 
New CMO to lead worldwide strategy.
Daniels will lead Matterport's worldwide marketing strategy. Perfect timing as their growth is nothing short of rapid. His vast experience will drive all marketing and communications objectives globally to bring the company's vision to life.
Daniels career highlights include his role as CMO at WeWork. He held leadership positions at LinkedIn, Salesforce, and Box. He also worked with many start-ups as an advisor and mentor.
SEE ALSO:
HS2: Breaking barriers with BIM-GIS integration
Arup and Mott MacDonald win $76mn contract for Melbourne Bridge
Tridify: bringing BIM to the people
Read the latest issue of Construction Global here