Meet Autodesk Construction Cloud: a new era of connected construction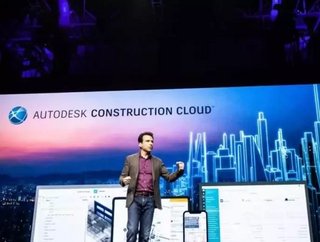 The leading AEC solutions developer has unveiledAutodesk Construction Cloudto connect people and data across the entire building lifecycle, from design...
The leading AEC solutions developer has unveiled Autodesk Construction Cloud to connect people and data across the entire building lifecycle, from design through operations.
Autodesk launched the new product at the Connect & Construct summit in Las Vegas. Combining advanced technology, a unique builders network and predictive insights, Autodesk Construction Cloud features best-of-breed construction solutions Assemble, BuildingConnected, BIM 360 and PlanGrid. Bringing these solutions together with Autodesk's established design authoring tools, connects headquarters, office and field teams to increase collaboration and productivity.
Including more than 50 new product enhancements, deeper integrations between each product allow data to flow across all stages of construction. Also featuring powerful new artificial intelligence functionality Autodesk Construction Cloud helps teams identify and mitigate design risks before problems occur - reducing delays, rework and costs.
"Despite the tremendous challenges construction companies face to connect huge volumes of data and people, no one has delivered on the promise of unified construction from design to operations, until now," said Jim Lynch, vice president and general manager, Autodesk Construction Solutions. 
"With Autodesk Construction Cloud, we're introducing a new era of connected construction and offering unrivaled integration between headquarters, office and field teams. We've never been more dedicated nor clearer in our mission to empower designers, contractors and owners to meet the world's rapidly expanding construction needs, while helping to make building more predictable, safe and sustainable."
SEE ALSO:
Interview: Why BIM is central in making the construction industry smart
Tridify: bringing BIM to the people
Construction in the cloud with Oracle
Read the latest issue of Construction Global here
Autodesk Construction Cloud includes three core elements that give construction companies a competitive advantage in the industry:
Advanced Technology:

 

Best-in-class software solutions built for simplicity and power — uniting headquarters, office and field teams from design through construction and operations.

Builders Network: 

The industry's largest network of owners, designers, builders and trades, enabling each to connect with the right partners and projects.

Predictive Insights:

 

AI-driven analysis of previously siloed project data provides builders with powerful insights to predict outcomes and reduce risk.

 
"We need to be able to measure ourselves, look to the future and anticipate project risk. This insight is what's missing today, and is a key driver in moving the industry forward," commented Jenny Moshea, head of technology at Sellen Construction. 
"Autodesk Construction Cloud brings together advanced technology, which Autodesk has always been known for, with the network of the building community, which is the core of what we do as an industry, underpinned by predictive insights. This is the next evolution, the connected tissue that brings it all together so the construction lifecycle is no longer disjointed."