Open ECX's WebContractor portal fuels industry growth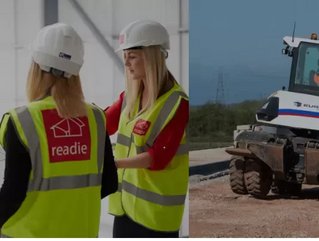 Open ECX's WebContractor portal helped contract over £2.6 billion worth of business in the industry this year
Open ECX's WebContractor portal helped contract over £2.6 billion worth of business in the industry this year and has been a major factor in the firm's growth.
WebContractor is now being used by over 15,000 contractors and subcontractors across the UK and Ireland and its EDI solution, eInvoicing, has seen further uptake across the sector and "revolutionised the previously traditional invoicing method," the company claims.
New customers for the e-trading provider this year include NG Bailey, Taylor Woodrow, James Donaldson, HG Construction and Scott Parnell and the business consolidated its position in the Irish market working with John Sisk & Son and BAM Ireland. 
Since inception in 2012, Open ECX has worked with some of the biggest names such as Sir Robert McAlpine, VINCI Construction UK, Wolseley Construction UK, and Grundfos. 
The growth has resulted in an influx of new hires, with a 40% increase in staff since 2020 across the commercial, development and management teams. Recently making a number of senior hires, new roles filled include a Head of Delivery, Digital Marketing Manager and Head of Support. 
Founder of Open ECX Matthew Jones said: "During a period of uncertainty for many, we continued to deliver our standout services to the industry and we're proud of that. Our hard work and dedication paid off, allowing us to develop the business even further and bring in some fresh faces. 
"Being Manchester-based, it feels like an exciting time as there's a lot of growth and development going on in the city. We're thrilled to be part of that and hope we can continue to create jobs for the talent based here and around the North West." 
Alongside WebContractor and eInvoicing, Open ECX also provides its Marketplace and eOrdering solutions. Each platform offers  benefits from saving time to reducing spend, whilst helping companies to become more eco-friendly and sustainable, and digitalising ways of working leading to less paper waste.
News in brief