Procore Technologies expands in MENA region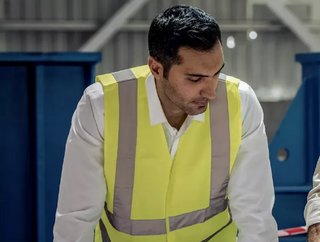 UAE and KSA will be initial focus for Procore Technologies as it expands in the MENA region
Procore Technologies is expanding into the MENA region and will focus on the UAE and KSA in the first two years.
State-owned holding company and existing shareholder Mubadala Investment Company will partner with Procore to drive its regional expansion. Ibrahim Ajami, Head of Ventures and Growth at Mubadala, said the construction sector in the Middle East is ripe for disruption as it remains "largely undigitised".
Procore provides a single unified platform for construction, encompassing Project Management, Quality and Safety, Financials, Resource Management and Analytics, plus the ability to integrate with hundreds of widely used applications through Procore's App Marketplace. 
It helps owners, contractors and subcontractors build smarter by improving collaboration and streamlining communication through the construction supply chain, and providing real-time data and visibility into their project performance. Procore has over 10,000 customers running in excess of 1 million projects around the world. 
Speaking to Construction Global, Brandon Oliveri-O'Connor, Director of EMEA, believes the MENA region isn't any less tech-oriented than others, but has lacked awareness and service.
"Software providers haven't necessarily served the industry well and it's up to us to step up to the plate," he said. "One of the popular phrases you hear a lot in this region is 'data is the new oil' and there are lots of really exciting tech, with AI and ML at the forefront. But you probably want to limit data capture points to the key areas that will help you."

Oliveri-O'Connor anticipates the construction-loving region will provide plenty of opportunities, especially with Expo 2020 Dubai, postponed to October 1-March 31 2022, providing a focal point for global development and connectivity.
"We will have our work cut out given the speed at which the market builds, and we want to make an impact. From site capture to analytics, it usually takes between six to eight weeks for our basic Procore system to deliver results. Around 80% of construction is the same everywhere and it's the 20% that is different, whether that's regulations or ways of working."
Procore's international expansion won't end with MENA as it intends to open "a physical presence" within the EU by the end of this year.
Asked if Procore's focus will be on small bespoke contracts or opportunities surrounding megaprojects, he said both areas will be in its sights. Cloud adoption will be another key focus. "It's not quite where it wants to be. The more we can enhance the experience in the Cloud, the better."