RenoRun launches in Chicago to meet materials challenges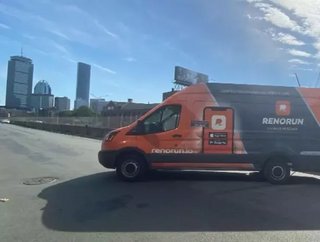 Through a builder-friendly app, RenoRun saves contractors time and money by planning, sourcing and delivering building supplies in less than four hours
RenoRun, billed as the world's leading online construction materials supplier, has officially launched in Chicago. Through a builder-friendly app, RenoRun saves contractors time and money by planning, sourcing and delivering building supplies in less than four hours.
"RenoRun is a contractors' best friend," said Eamonn O'Rourke, CEO and founder of RenoRun. "We make sourcing and getting materials to a site easier than ever before. We think our solution will resonate strongly in the Chicago market."
RenoRun is a one stop shop for contractors, working with many different material suppliers to source any building materials - lumber, drywall, insulation, shingles, siding, hardware and doors. When RenoRun arrives with materials, their drivers even bring free coffee to energise the crew. 
After spending more than 20 years in the construction industry in Ireland, Canada and the US, O'Rourke saw the need for fast material delivery. As a result, he founded RenoRun in 2017 and the company is also present in Boston, Toronto and Montreal. 
US construction demand is set to soar following the recent passing of the Bipartisan Infrastructure Bill, and investment is flowing into new digital platforms.
Last week construction tech company Buildforce closed a $4 million round led by TDF Ventures, alongside existing investor Mercury and Austin-based S3 Ventures. 
Leveraging a mobile app-based experience, Buildforce streamlines the process for identifying, screening, placing, and managing skilled construction professionals on behalf of construction contractors, and helps keep projects on-time and on-budget while creating significant administrative cost savings.
"Contractors depend on skilled and reliable tradespeople to meet project timelines," said Moody Heard, co-founder and CEO, Buildforce. "Our key insight is that by optimizing the user experience for skilled tradespeople seeking higher pay and job security, we are able to help meet contractors' needs."
In the UK, Construction Alliance North East is working with the North East Procurement Organisation (NEPO) and CECA to address the worsening materials shortages crisis that has blighted the construction sector in 2021. Supplies like timber, steel, cement, and roof tiles have diminished over the last year and with this shortage expected to continue into next year, the impact could worsen if action is not taken.