Sustainability based on economic motives - Autodesk report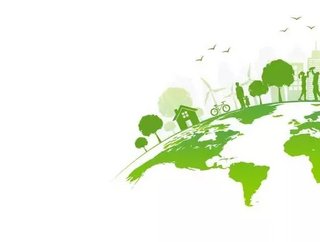 Survey of AEC decision makers found sustainability helps keep customers and provides an important competitive advantage...
Embracing sustainability is as much a commercial imperative as an environmental strategy for AEC firms with 86 percent saying it helps keep customers and 76 percent believing it provides an important competitive advantage, according to an Autodesk and Frost & Sullivan report. 
Digital Sustainability: The Path to Net Zero for Design & Manufacturing and Architecture, Engineering, & Construction (AEC) Industries drew on 24 in-depth qualitative interviews involving 600 decision makers in the Architecture, Engineering, and Construction (AEC) and manufacturing industries. 
Half of AEC respondents also believe sustainable practices improve project quality, and the use of renewable energy, better material choices and circularity approaches could lower the environmental impact of projects or products.
Over two thirds (64 percent) cited sustainability as part of the leadership's strategic vision and company goals and 83 percent of firms now have a dedicated sustainability team.
Leading the way are the Nordic countries where 91 percent have a dedicated sustainability team, falling to 81 percent in Benelux and 78 percent in the UK and Ireland.
The benefits of adopting sustainable practices include a better use of resources (less waste) for the AEC sector (70 percent) and 73 percent in manufacturing, followed by reduced energy consumption (64 percent) for AEC and 74 percent for manufacturing. 
Another area of investment is in technology and software, with almost three quarters (74%) investing today, and 53% expect this to increase. 
Mike Pettinella, EMEA Director, Autodesk said the findings indicate widespread acknowledgement of the need to enhance sustainability across the AEC and manufacturing sectors, and it's clear that companies in the region are on the right path to sustainability. 
"In the UK, empowering people to design, collaborate, build, and fabricate in ways that improve productivity – while also reducing waste, saving money, and staying competitive will play a huge role in achieving the objectives set out under the Government's national policies, such as the National Infrastructure Strategy and the National Adaptation Programme," he said.
Fredrick Royan, Vice President, Sustainability and Circular Economy at Frost and Sullivan, lead author of this report, added the built environment in Europe has a crucial role to play for the realisation of the objectives of the Green Deal as it accounts for about 40 percent of the energy consumption and about one-third of CO2 emissions. 
"Added to this about a third of the building stock is older than 50 years and more than three-quarters of the overall building stock is energy inefficient. The current disjointed nature of the AEC industry in Europe is witnessing a B2B partnership driven by the common strategic interest towards carbon reduction and net zero," he said.
"Evolving from the dynamic BIM process to digital twins - digital reflections of physical entities - will help designers, manufacturers and builders to predict, and support with informed decisions based on real-world conditions through sensor data and intelligent models. The operational and behavioural awareness of digital twins will help businesses achieve better outcomes for people throughout the lifecycles of products, buildings, and infrastructure."