TechnipFMC refocuses on technology and services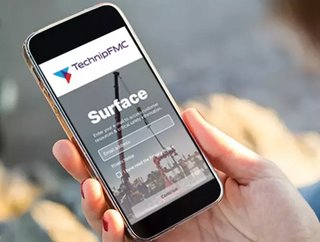 Global technology provider Technip FMC aims to build on a strong 2021 as it pivots towards technology and services
Background
TechnipFMC is a global technology provider to the traditional and new energies industries, delivering fully integrated projects, products and services across 41 countries. The London-headquartered company has more than 20,000 employees operating in diverse markets in Africa, Europe, the Asia Pacific, and the Middle East.
Organised in two business segments – Subsea and Surface Technologies – the company aims to continue advancing the industry in 2022 with its integrated ecosystems, technology leadership and digital innovation. 
Executive Changes
TechnipFMC is led by Douglas J Pferdehirt, who is Chair of the Board of Directors and CEO. Other executive officers include Justin Rounce – Executive Vice President and Chief Technology Officer, Jonathan Landes – President Subsea, Barry Glickman – President Surface, Nisha Rai – Executive Vice President, People & Culture, and Luana Duffé, Executive Vice President, New Energy Ventures, amongst others.
The company's most recent appointment to its executive leadership was Alf Melin, who was named as Executive Vice President and Chief Financial Officer on January 25, 2021. Melin has been with Technip FMC since 1995 and has held multiple leadership positions in finance, treasury and operations, including being responsible for the company's global finance activities across all segments. His appointment followed the resignation of previous CFO and Executive VP, Maryann Mannen, who is now EVP and CFO of Marathon Petroleum Corp.
Operations Update
In 2020, the company's full year revenue was in excess of USD$13 billion, and its latest financial results for 2021 highlighted that total company revenue for the was $1,579.4 million in the third quarter of the year. Subsea inbound orders totalled $1.1 billion for Q3, while $3.9 billion were recorded for the first nine months of the year for the division.
Cashflow from operations amounted to $135.9 million, with free cash flow of $88.6 million, the company said, adding that Cash and Cash Equivalents increased to $1.0 billion, with net debt reduced by $401 million.
Pferdehirt said that the quarterly results reflected a continuation of the company's strong operational performance over the first half of 2021, with Subsea's orders nearly matching the divisions total order book of $4 billion in 2020. He added that the company is on track to achieve solid double-digit growth.
Sustainability
In 2021, Technip FMC launched a three-year ESG Scorecard (2021 to 2023), which outlines the key metrics measured by the company. Through careful monitoring and reporting, it aims to deliver real results in the short term, it said.
Furthermore, the company has introduced its 50 by 30 initiative, targeting a reduction of CO2 equivalent emissions by 50% by 2030. Additionally, it has committed to increasing the amount of recycling and reuse of waste generated from its workspaces and reducing water consumption through increased water reuse.
In November 2021, the company established New Energy Ventures, which will leverage its subsea and surface expertise and technologies, as well as its capabilities in project integration to focus on three key pillars: Greenhouse Gas Removal; Offshore Floating Renewables; and Hydrogen. The new division is being led by Duffé.
Technology Focus
In 2021, the Surface Products iComplete team was one of several teams at Technip FMC that volunteered to pilot applying Lean Product and Process Development (LPPD) principles and practices to help improve their ability to deliver projects to their industry. iComplete has had a big impact on customers in terms of safer, faster and smarter operations.
Furthermore, the pilot application resulted in a design that had 80% fewer connections, and 50% fewer components. These improvements translated into a 50% faster rig up and 30% lower operating costs for customers. The new digital technology designed into the product also eliminated human intervention in the 'red zone' where equipment is running, making the site safer and increasing uptime, while also providing more real time data.
In addition, TechnipFMC's iProduction ecosystem was named 'Best Production Technology' at the 2021 World Oil Awards. The technology is a modern approach to multi-well processing and is focused on the reduction of greenhouse gas emissions. It brings well pad processing, gathering lines, and central processing facilities under a single digital interface with autonomous control.
Finally, in January 2022, the company has launched a new Surface app that allows its customers to easily access information about products and services from any smartphone or tablet. It also allows customers to access operation and maintenance manuals, electronic databooks and certificates of Conformance.
Corporate Outlook
In December, the company announced it has been awarded three frame agreements by Petrobras that will reaffirm its leadership in Brazil's flexible pipe market, which is the industry's largest and most established market. Altogether, the frame agreements form a large contract for Technip FMC and cover the manufacture of more than 500kms of flexible pipe over the next four years, as well as services.
In addition, TechnipFMC, through Gulf Automation Services and Oilfield Supplies, was awarded a major 10-year framework agreement for wellheads, trees and associated services by Abu Dhabi National Oil Company (ADNOC). As part of the framework agreement, the company will be required to further attract country talent and expand existing manufacturing, assembly and test capabilities in Abu Dhabi, in order to deliver its complete portfolio of surface wellheads and trees locally.
This month, the company announced the sale of 9 million Technip Energies shares through private sale transactions, yielding gross proceeds of $135.7 million. Upon completion of the Sale, representing approximately 5% of Technip Energies issued and outstanding share capital, TechnipFMC retains a direct stake of approximately 7% of Technip Energies' share capital.
The Sale was conducted without a public offering in any country and included the following parties:
Bpifrance Participations SA (3.6 million Shares)

HAL Investments, the Dutch investment subsidiary of HAL Holding N.V (3.6 million Shares)

Technip Energies (1.8 million Shares)
Finally, also in January 2022, TechnipFMC announced a voluntary delisting from Euronext Paris, following a comprehensive review of its strategic objectives. Following the partial spinoff of Technip Energies and the progressive sell down of its remaining ownership stake, the company said that it is refocusing as a pure-play technology and services provider to the traditional and new energies industries, with a principal place of business in Houston. 
Thus, TechnipFMC's Board of Directors have concluded that a single listing on the New York Stock Exchange is more consistent with its strategic refocus and shareholder base, allowing the company to better align with its most appropriate peer set. 
In addition, TechnipFMC says that it expects that the savings in costs, administrative requirements, and managerial time required to maintain a dual listing can be redirected to other initiatives that contribute to shareholder value.