Trimble buys SaaS provider AgileAssets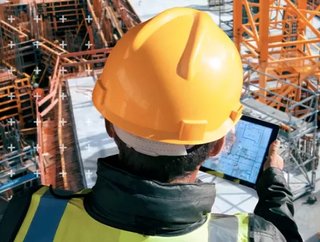 AgileAssets' Software-as-a-Service (SaaS) asset management solutions provide organisations with advanced analytics and insights
Trimble has bought AgileAssets, a provider of enterprise infrastructure asset management software, for an undisclosed fee.
AgileAssets' Software-as-a-Service (SaaS) asset management solutions provide organisations with advanced analytics for decision making as well as insights for efficiently managing day-to-day maintenance operations. Its solutions address the global challenges associated with maintaining and replacing aging transportation infrastructure.

Organisations managing roads, bridges, airports and rail assets can better plan, operate and report on assets across the lifecycle. For example, using inspection data and advanced analytics capabilities provides insight and intelligence to make more informed decisions on how to maintain or reconstruct vital infrastructure. To date, the Austin-based company has helped infrastructure asset owners to maintain approximately 55% of state and highway roads (approximately 2.8 million lane miles) and 357,000 US bridges.

With the passage of the Infrastructure Investment and Jobs Act (IIJA) and other infrastructure legislation across the globe, owners are investing in digital transformation to better manage the full lifecycle of their assets from design to build to operation. The adoption of the Digital Twin is transforming construction and asset operations.
The addition of AgileAssets to Trimble's platform will add 'as-designed' and 'as-built' data to the 3D model for the maintenance and improvement phases. Availability of this data within the model creates a robust Digital Twin for owners throughout the asset lifecycle. This solution allows an owner to track the transportation asset through its full lifecycle, which provides greater predictability, sustainability and lower lifetime asset costs.

"AgileAssets is a pioneer in developing software to address the challenges associated with managing and maintaining aging, critical infrastructure," said Shelly Nooner, general manager, Trimble's Civil Design and Engineering Division.
"Trimble has a long history of transforming industries by providing full solutions that help customers survey, design, construct and assess infrastructure at scale. With AgileAssets, we now expand our civil infrastructure solutions portfolio to include managing and optimising the performance and sustainability of our customer's assets across the entire lifecycle. It is an exciting time in infrastructure. Trimble and AgileAssets together create a powerful combination to advance technology adoption and will allow owners to realise the full potential of digital as-builts through the entire asset lifecycle."

Trimble is an ideal match for AgileAssets and complements its work to bring intelligent analytics and maintenance solutions to enterprise infrastructure owners, said Stuart Hudson, CEO of AgileAssets.
"AgileAssets' integration with Trimble will accelerate our intelligent infrastructure asset management approach and allow us to increase the impact and value our solutions deliver to customers. The combination of Trimble's construction modeling technology with our asset lifecycle solution will provide our customers with an elegant end-to-end, highly visual, interactive platform for all of their infrastructure management needs," he said.

AgileAssets will be reported as part of Trimble's Buildings and Infrastructure segment.