Vinci subsidiary Freyssinet launches 3D Printing company Concreative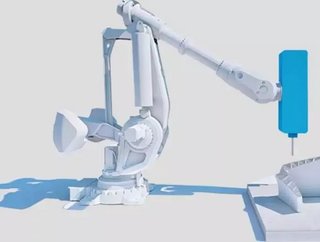 Concreative is being launched by Vinci subsidiary Freyssinet (allied with econstruct and Drawlink) to focus on the 3D printing of high-performance concr...
Concreative is being launched by Vinci subsidiary Freyssinet (allied with econstruct and Drawlink) to focus on the 3D printing of high-performance concrete.
Concreative is inaugurating a new large-scale additive manufacturing unit in Dubai: an integrated design, production and installation service of 3D printed architectural and structural elements.
With concrete 3D Printing Concreative is aiming to remodel the way to design and built concrete components. In a statement the company pledged: "Because of the versatility of the system we are able to explore new complex architectural shapes which were costly to develop with standard method or even impossible to create. 
Our solution is to propose a complete integrated service: design, manufacture and installation. This innovation is not only in the 3D Printing system but also in our design and manufacture approach. Thanks to our innovative technology we want to merge architects ideas and engineers constraints."
Concreative's large-scale printing tech has been developed by its French partner XtreeE (a start-up in which Vinci is a partner and shareholder). The Concrete 3D printer features the world's largest 6-Axis arm 3D Printer, capable of creating elements up to 4.5m height and up to 6m length in one shot.
SEE ALSO:
Macro and Vinci's Spiecapag to build section of 670km Canadian gas pipeline in $677mn contract
Vinci secures new €55mn Deutsche Bahn high speed rail contract
Newtecnic: Embracing 3D printing in construction
Read the latest issue of Construction Global here
"The first large-scale industrial concrete 3D printer in the Middle East is available; architects and designers now have the means to design and produce complex concrete architectural and structural elements. This new technology consumes less raw materials, are more reactive, cleaner, quieter and much safer.
Our focus will be where the conventional method of construction is not possible such as complex architectural designs and we will see more and more complex buildings such as Museum of the Future."
According to the company, 3D printing can lead to cement savings of up to 70%.
"Concreative is the result of a combination of two favourable circumstances: the arrival at maturity of the technology a year ago, and the decision by the United Arab Emirates to become a major construction market using and promoting 3D printing," said Khalil Doghri, Middle East India area director, Freyssinet.
The Concreative company is a direct result of the intrapreneur programme at Leonard, VINCI's forward-looking innovation laboratory. Following an incubation phase in which the project was tested in real market conditions, and then customised coaching to further develop the business model, the start-up is now entering the United Arab Emirates market in association with local partners.