XCMG launches crane simulator for wind turbine training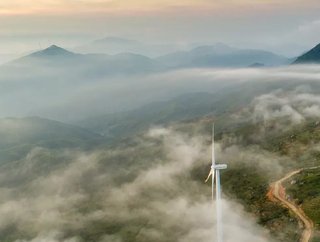 XCMG, a Chinese manufacturer of construction machinery, is launching a virtual crane simulator to train operatives working in wind turbine installation
Leading Chinese manufacturer of construction machinery, XCMG, has launched a virtual crane simulator to help train operatives in the installation of wind turbines. The new simulator, based on the company's XC A1600 all-terrain crane, aims to help prepare 500 drivers for the role.
Wang Min, Chairman and CEO of XCMG, said: "In the actual scale 3D scene, the system enables operators to easily master essential skills, quickly and accurately through truly simulated visual, auditory and tactile senses. The fully immersive experience makes operator training more professional, precise, convenient, and efficient by integrating video presentations, VR helmets, digital gloves, and more."
How does the simulator help train crane operators and what features enable it to achieve this?
As the first large crane simulator of its kind, XCMG's XC A1600 trainer features realistic representations of the crane's cabin, control unit, display, and control panel. The system also realises the virtual integration and operation of six major working conditions, breaking several technical barriers of super lift and luffing jib simulators.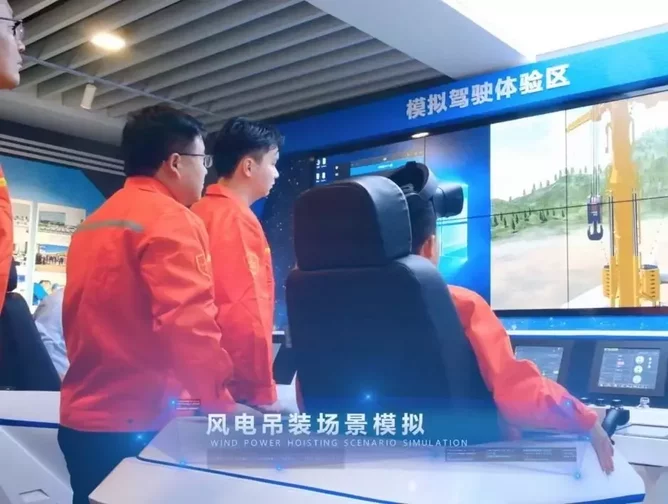 Updating the simulator for 2020, XCMG's crane trainer now also features computer programs for the telescopic system, dual cylinder head display, and controls. The upgrade also includes switching off different products and programs to allow training on lifting weights between 800 and 1,600 tonnes. 
The construction of onshore and offshore wind turbines in China
According to national power industry statistics issued by China's National Energy Administration last year, construction of both onshore and offshore wind power projects nearly tripped over the 12-month period.
Figures hit a new record of 71.67GW with China's wind power expected to increase by a further 30-50mn kilowatts over the next three years., according to the China Energy Development report 2020 published by China Electric Power Planning & Engineering Institute. The findings of the report highlighted the demand for labour in the installation of wind turbines. 
A total of 1,520 classes of large and super-tonnage crane operators have been trained by XCMG, as they look to take the lead in major construction projects across China.