XYZ Reality to launch The Atom AR product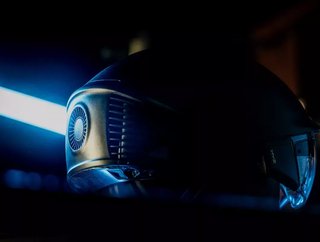 The release of its 'flagship AR product' forms part of XYZ Reality's commercial launch
XYZ Reality will unveil what it claims is the most powerful Engineering-Grade Augmented Reality tool, The Atom at Digital Construction Week (DCW), London 2021 between November 24-25.
The Atom has been developed specifically to meet the needs of construction professionals; a game-changer set to transform the way the industry works, making construction smarter, more accurate and more efficient than ever before. The release of this flagship AR product is part of XYZ Reality's Commercial Launch.
The AR company is a Gold Sponsor at the ConTech event and will be exhibiting at stands E66 and F80, with its hospitality and Construction Playground areas. XYZ Reality's team will also feature along with construction partners on the main stage and ancillary stages highlighting the tangible benefits that Engineering-Grade AR has been delivering for construction teams.
Attendees will view and position holograms of BIM to discover the power, precision, and transformation that The Atom is bringing to construction sites.
XYZ Reality Founder and CEO, David Mitchell, said Digital Construction Week is a natural choice as the setting for the company's commercial launch.
"The release of The Atom demonstrates our exponential growth over the last four years, and since securing our Series A funding in June 2021, our teams have been hard at work preparing for our commercial launch. We cannot wait to engage with delegates, showcasing The Atom's powerful capabilities and showing how everything we do as a business is always driven by the specific needs of the construction industry."
Ollie Hughes, Co-Founder of Digital Construction Week, added: "David and the team are incredible ambassadors for the ConTech industry and are actively demonstrating through incredible innovation how digital technology is improving every single process within the construction journey, leading to a safer, smarter and a higher quality built environment."
Prices for the Atom will be released at Digital Construction Week.