Top 10 construction_global
Six questions we asked... Co-founder & CEO of Fieldwire Yves Frinault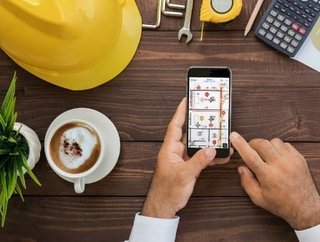 With a passion to create solutions in order to drive the Construction industry forward, Yves Frinault built Field...
With a passion to create solutions in order to drive the Construction industry forward, Yves Frinault built Fieldwire, made up by a team of computer scientists and construction experts who aim to create the best tools for construction workers on site.
Gaining an M.S. in Civil and Environmental Engineering whilst attending the Ecole Polytechnique and Stanford University, Frinault discusses how the company has grown from its humble beginnings and continues to go from strength to strength in order to support workers. It now has over 50,000 projects on its platform, some within the billion dollar range.
1. How important do you feel technology is to construction workers?
I think that mobile phones and tablets will have an effect on how a construction site operates, as profound as the computer had on the traditional office. Technology is not an end in itself and what we're doing in projects today wasn't doable 5 years ago. Because technology has already infiltrated the field through personal mobile devices, it's time to leverage that and increase productivity with new tools like Fieldwire.
2. How would apps such as Fieldwire help support construction workers?
If you look at the way workers spend time on construction sites today, they spend only about 30 percent of their time actually doing their craft. Coordination, scheduling and other repetitive tasks take the rest of their time and that's where we come in. The essence of Fieldwire, is that we do the heavy lifting on the coordination side, we coordinate and simplify the act of communicating precise information with context at any scale, even within gigantic teams.
3. What solutions have Fieldwire been able to provide workers within the industry?
There are many use cases for Fieldwire in the industry - every time we talk to a new customer they share another way that they're using our platform. Some of the common ways that we've seen Fieldwire being used is taking care of all documentation, updating progress on specific tasks, verifying work by the right parties, daily reporting and organising all project information in your pocket. Some of our users report saving up to 10 hours a week per user, reduced rework and improved communication practices.
We really did create this tool thinking of the guy on site first. As a foreman on site every minute costs money, every mistake can be fatal and quality is very hard to achieve. Because we have become the center of coordination for the sites we're on, they have to be confident that we'll be able to work and fit their needs. What makes Fieldwire unique is how easy it is to set up and get started with it, you can be sure that everyone will be able to leverage and use this tool.
4. What common challenges do you feel construction workers face?
I think the main challenge stems from the fact that leadership on projects usually struggle to have good visibility into what's happening in the field. Because of that, they typically end up asking workers to fill out a lot of forms and provide a lot of information to get a better sense of their job site; a lot more work ends up on the subcontractors because of this. The challenge that we face is being able to provide that visibility without adding work to the field guys.
5. Are you noticing any trends currently which are supporting the research and development for potential solutions or apps?
One major trend we've noticed is that the enterprise apps you see on construction sites are looking more and more like consumer applications from a usability perspective. This reinforces the trend that those apps are being adopted in the field before they expand to the rest of the organization.
Apps like Fieldwire don't require any major setup, you can find it in the app store and decide to download it for yourself. This is very different from how enterprise software has traditionally happened in this industry.
6. How do you aim to develop Fieldwire further? 
This year, we have a very big focus on providing people high quality lean scheduling tools. Our user base splits evenly between general contractors and subcontractors so we're tasked with developing a tool that works for both parties.
Fieldwire generally sits in the middle between contractors and subcontractors and we're making sure our tools cover all those use cases and we'll be able to help people better orchestrate their on-site operations.
We already have strong two way integrations with box and Dropbox and we're about to launch our integration with Oracle Primavera P6 which is going to be a big piece of our lean scheduling efforts. We're committed to pushing the industry forward and have had an open API from the very beginning; we'll continue to partner with any strong player that naturally interfaces with our platform.
Follow @ConstructionGL
Read the August 2016 issue of Construction Global magazine