Top 10 Construction Newsletters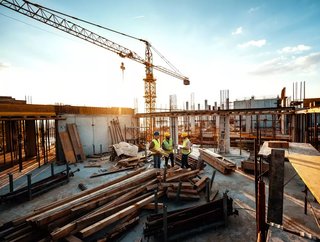 We take a look at the top 10 Construction Newsletters
1) Construction Global 
Construction Global Magazine is a digital community for the global construction industry that connects the world's largest construction brands & projects and their most senior executives with the latest trends as the construction industry pivots towards technology and digital transformation. Our newsletter offers the latest news across the construction industry, whether it's closer to home in the UK or abroad. 
Construction has updated its newsletter. Originally published once a week, it is now being delivered to readers' inboxes three times a week. Its aim is to keep its audience informed about breaking news, offering more original news stories and giving immediate access to exclusive online-only features, blogs, and opinion pieces.
Global Construction Review is a website that offers a range of news, opinions, and analysis on trends divided into categories for easy navigation. To keep up to date with everything construction-related, you can sign up for their newsletter which is published three times a week. 
Professional Builder Magazine's e-newsletter is sent out every week keeping readers up-to-date about the newest content on their website. This includes online exclusives, real product reviews from real builders, guides, and special offers and promotions from top industry suppliers.
Residential Contractor Magazine is a website primarily focusing on home construction. It offers news and features and hosts regular events. Its newsletter, unlike other websites, is available solely on its website. 
"The Construction Index is the leading online information source for the construction & building industry". It has an online magazine and covers news including features. Its newsletter is available for free on its website. 
Buildingtalk is a "leading resource" for the latest news, product, and technical information in the construction industry. It also has a magazine and a blog, both on its website. The company's newsletter is available for free via email. 
Construction Dive covers opinions, data, news, and features on the latest and newest topics in the industry. It covers topics such as technology, legal/ Regulations, infrastructure, and commercial and residential construction. You can sign up for the company's newsletter via its website. 
Building is a leading UK magazine for construction professionals and features the latest news, expertise, and intelligence in the construction industry. It also hosts events and offers Continous Personal Development (CPD) courses. Its newsletter is available on its website. 
Construction Enquirer is an online-only magazine focusing on the latest news stories, contract opportunities, and job vacancies. Its newsletter is available to anyone interested in the industry for free.