Top 10 construction_global
Top 10 UK Construction Companies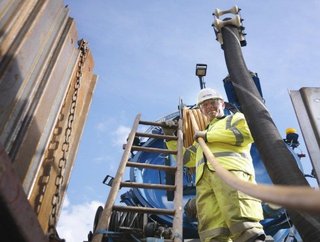 10. Skanska UK Well-known European construction brand Skanska has made its name of late in the green construction and eco-fr...
10. Skanska UK
Well-known European construction brand Skanska has made its name of late in the green construction and eco-friendly arenas. With more LEED rated buildings than you can shake a stick at, watch out for the Swedish-based company to hit more headlines in the coming years.
9. Mitie
This FTSE 250-rated company has grown its profits year-on-year for the past 25. A sustainable stalwart in British construction, Mitie continues to work on public and private projects up and down the Isles'.
8. ISG
ISG is an international construction services company delivering fit out, construction and a range of specialist services. Most recently it's worked on the hugely successful Velodrome for the London 2012 Olympics and the stunning Marina Bay in Singapore.
7. Galliford Try
Maintaining a strong presence in the housing and residential redevelopment sectors, Galibrad is one of Britain's longest serving contractors. The phenomenal St. Pancras Renaissance Hotel in London King's Cross is one of the company's key contracts.
6. Kier
A name synonymous with residential properties of all shapes and sizes, Kier is a socially responsible and highly active contractor. Originally founded by Danish civil-engineer Olaf Kier in 1928, the company has been operating in Britain ever since.
5. Morgan Sindall
One of the most instantly recognisable construction names to those within the industry and outside it, Morgan Sindall has completed a swathe of iconic projects in the Midlands and North of England in recent years, with work continuing in London and elsewhere.
4. Interserve
Interserve is one of the world's foremost support services and construction companies. Based in the UK and listed in the FTSE 250 index with gross revenue of £2.3 billion and a workforce of over 50,000 people worldwide, the company is well positioned to maintain its excellent market position in the coming years.
3. Laing O' Rourke
Laing O'Rourke is an international engineering enterprise, founded on 164 years of experience. With businesses in Australia, the Far East and elsewhere, Laing is a British company with a global feel, registering £23 million in pre-tax profit last year.
2. Carillion
Having recently been awarded cutting-edge rail contracts worth in excess of £100 million, Carillion is at the pivotal point of the British construction narrative. With tenders dating back as far as 1830, Carillion has only existed in its current guise since 1999, but looks set to do so for some years to come.
1. Balfour Beatty
Registering a whopping £236 million in pre-tax profits in the last financial year, Balfour Beatty is the undisputed big daddy of British construction, and the only Anglo-constructor who can claim to rival Euro-big-boys BAM and Vinci.
Founded by George Balfour in 1872 after he had completed a five-year apprenticeship  at the Blackness Foundry in Dundee, Balfour Beatty stays true to its roots in the 21st century, offering young Brits every opportunity to join, thrive, and grow in the construction business.
A key fixture in the Crossrail project, as well as numerous private and projects across the length and breadth of the British Isles, Balfour will surely be heavily involved in the upcoming infrastructure push in the country over the coming years.