Al Mal Capital sells 42% interest in US-based retail asset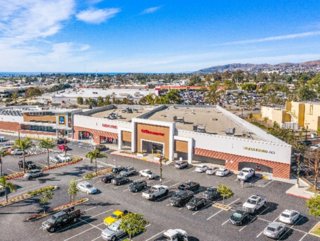 Al Mal Capital
Sale of stake in Poinsettia Plaza in Ventura, California, is the second successful divestment of a US-based real estate asset, firm says
Al Mal Capital, a subsidiary of Dubai Investments, has announced that it has sold its 42% interest in Poinsettia Plaza in Ventura, California, USA, in a US$66 million deal.
In a statement, the firm said that the property was acquired in 2026 in partnership with IRA Capital, which is based out of Irvine, California. Poinsettia Plaza is a multi-tenant shopping centre with 153,000 square feet of gross leasable area, located on a land area of 11 acres.
On inception, the deal offered a value-creation opportunity to Al Mal Capital backed with defined capital and operational improvement programs with a target to drive returns up in time. The centre went through a full renovation in 2021, which saw occupancy grow from 82% to 97%, and brought a desirable grocer and co-tenant ALDI USA to open its first Ventura County location, further revitalising the centre.
The property is anchored by several national tenants including Ross, Office Depot, Petco, Sherwin Williams, and Lamps Plus, among many others. It is in a strong location as it is located three miles from the Pacific Ocean at an intersection where more than 62,000 cars pass through daily. It is also centrally located in the city of Ventura.
Successful Divestment
After a 6.5-year hold period, the gross returns from the sale on a deal-level were 9.4% IRR and 1.7x exit multiple, the statement continued.
Commenting on the sale, Naser Al Nabulsi, Vice Chairman and CEO of Al Mal Capital said: "We are truly pleased for the sale of Poinsettia and to have partnered with quality private equity firms such as IRA capital who has done an excellent job executing on the business plan and repositioning of the asset.
"This sale marks Al Mal Capital's second successful divestment in US real estate, and we will continue to seek quality deals with our international partners for our UAE and regional clients," he continued.
Dubai Investments holds a 66.7% stake in Al Mal Capital. The firm is a diversified, multi-line investment company that offers a wide range of investment products and services for institutions, banks, and high-net worth individuals, encompassing Investment Banking, Brokerage, and Asset Management.