ASBJV completes final link of WestConnex ahead of schedule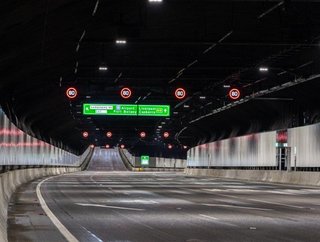 ACCIONA-led joint venture delivers final components of Australia's largest road infrastructure project two months ahead of schedule
The ACCIONA-Samsung- Bouygues joint venture (ASBJV) has said that it has delivered one of the final components of Australia's largest road infrastructure project, WestConnex, two months ahead of schedule.
In a statement, the joint venture said that the 7.5 kilometre mega-tunnels provide a critical new link between the M4 at Haberfield and the M8 at St Peters in Sydney, New South Wales. The four-year, multi-billion-dollar contract was delivered with an impeccable safety record and ahead of schedule.
Over the course of the project, which began in August 2018, more than 12,000 people were employed on the project. 40% of these people came from Sydney's Western suburbs, which is the area that will benefit the most from the new motorway connections.
During the inauguration, ASBJV Project Director, Andrew Marsonet, highlighted the leadership capacity and skills of the team to meet the technical challenges, achieving a quality result, with a price that was in line with the budget and delivered ahead of schedule.
Marsonet also praised the work of the technical, support and construction teams, as well as the experienced tunnelling, mechanical and electrical and commissioning workforce, who helped to deliver an exceptional end result, managing the hurdles of COVID lockdowns along the way.
Meeting Environmental and Societal Targets
The joint venture also investment more than AU$60 million in Aboriginal participation over the life of the project, including education and employment, as well as cultural awareness training, mentoring programs and the procurement of goods and services from Aboriginal businesses.
It also invested in the development of female participation in the construction sector, employing one of the largest female workforces on a tunnelling project in NSW.
Although more than 8.7 million tonnes of soil was removed during the excavation of the tunnel, 100% of it has been beneficially reused on other infrastructure sites in Sydney, which is a key initiative to meet the high sustainability targets applied throughout the project to address environmental and economic priorities.
Furthermore, ASBJV worked closely with its engineering partners and contractors, benefitting from a created supply chain collaboration, to develop a high-performance shotcrete specification in the structural design of the tunnel's permanent support. The new shotcrete specification reduced carbon emissions by more than 33,000 of embodied carbon, shotcrete by 27,000m3 and reinforced steel fibres by 830 tonnes, creating a cost saving of AU$11 million.
"The development of the shotcrete is a legacy that the team can provide to the industry for future infrastructure developments. The legacy initiative and learnings by the team can be taken onto other ACCIONA projects in the future, including the newly awarded contract to design and construct stage two of the Western Harbour Tunnel project," the statement concluded.