Bloom Holding picks builder for P1 of $2.5bn project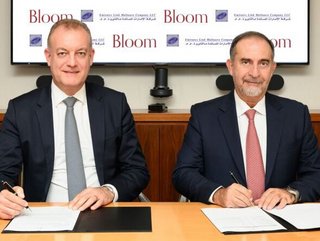 Emirates Link Maltauro chosen as main contractor for Cordoba, which is phase one of Bloom Living, the fully integrated residential community in Zayed City
Bloom Holding, the UAE-based real estate development company, has announced the appointment of Emirates Link Maltauro as the main contractor for the construction works of Cordoba, which is phase one of its fully integrated and all-inclusive residential community, Bloom Living, which is a US$2.5 billion mixed-use development located in Zayed City, Abu Dhabi.
In a statement, the developer said that Cordoba is scheduled for completion in the fourth quarter of 2024. It was launched in March 2022 and was sold out within four hours of its release to market.
The announcement follows the appointment of Edrafor Emirates as the contractor of enabling works in September 2022. Work has progressed according to schedule, paving the way for main construction works to commence, the developer added.
CEO of Bloom Holding, Carlos Wakim said: "Our vision to offer quality lifestyle in a unique mixed-use development is one step closer to realisation. We are positive that Bloom Living will be one of the most sought-after communities in the capital, and this announcement articulates our sustained efforts to meet the needs of our customers and provide them with the best homes within prime locations.
"With the commencement of the main contracting works at Cordoba, we seek to fulfil our promise in delivering the project on schedule and to the highest construction standards," he added, pointing out that Bloom Holding has carefully selected the right partners for the project, such as Emirates Link Maltauro, to ensure best-in-class quality and finishing.
Focusing on Healthy Living
Residents will be able to avail of a wide range of facilities, including multiple walkways, cycling tracks, and linear parks that connect the community's neighbourhoods. The community's main clubhouse will provide easy access to pools, sports, and recreational facilities, as well as a wellness centre.
Additionally, there is a Town Centre that will offer an array of retail and food and beverage options. In order to further promote an active and healthy lifestyle, residents can reach a mosque and two international schools by foot or bicycle.
Furthermore, the focal point at Bloom Living will be a large lake around which residents can walk, run, and cycle on designated trails. For gatherings and leisure activities, the community features multi-purpose amphitheatres and plazas.
Mohamad Sleiman, General Manager of Emirates Link Maltauro, added: "We are delighted that Bloom Holding selected Emirates Link Maltauro to deliver the first phase of Bloom Living. This marks another quality project demonstrating Emirates Link Maltauro's strength and core competency in this sector.
"This is a very exciting project, and we honour the confidence and trust placed in us by Bloom Holding by deploying best-in-class processes to ensure the efficient and timely completion of Cordoba to the highest possible standard," he continued.
Inspired by the Mediterranean Spanish architecture and built over an area of 2.2 million square metres, Bloom Living features more than 4,500 homes. These include a selection of villas, townhouses, and apartments, to suit the needs of residents of all generations. The gated community is located within Zayed City and close to Abu Dhabi International Airport.
The community development has been designated as an investment zone, thus allowing buyers of all nationalities to purchase residential units in the development.