CLC aim to reduce diesel on UK sites by 78% before 2035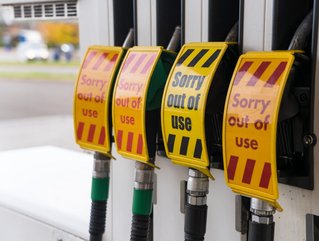 It is believed that these practical measures set out in the Route Map aims to reduce diesel volume by 78% over the next decade.
Construction Leadership Council (CLC) have suggested a 'clean fuel strategy' that aims to cut diesel usage on UK construction sites by 78% before 2035
The Construction Leadership Council (CLC) announced a plan to eliminate the use of diesel from most UK construction sites by 2035. This ambitious plan has pulled together construction representatives from over the last year to collaborate on the development of Zero Diesel Sites Route Map, which is now a key element of the CLC's programme to decarbonise the industry.
It is believed that these practical measures set out in the Route Map aims to reduce diesel volume by 78% over the next decade. This will ultimately ensure that the construction industry is brought in line with the Sixth Carbon Budget.
Cleaner power sources to reduce diesel consumption
It is estimated that there are currently 300,000 items of non-road mobile machinery being used by the UK construction sector. One of the current diesel-free leaders is HS2, with its Canterbury Road Vent Shaft site going diesel free last year, followed by a commitment to making all HS2 sites diesel free by 2029.
Following consultation on a draft plan late last year, the Route Map confirms the industry will put support in place to roll out hydrogen, electricity and other cleaner power sources, as well as aiming to boost efficiency by asking companies to reduce the use of diesel generators.
Hydrogen fuels are expected to be the primary way to replace diesel on work sites, but further work into their development is needed across the industry. McKinsey has highlighted that, with increased investment into net zero policies, markets for hydrogen and biofuels would expand along with the market for zero-emissions electricity.
The transition to low-carbon primary energy could help companies that supply equipment and services to grow. Specifically construction, it has been suggested that companies work with existing fuel suppliers to ensure demand is met early and that there are realistic plans in place to deliver low carbon hydrogen to site.
The Route Map also states that it will actively help businesses develop their own company diesel reduction plans by engaging with clients to ensure commitments to ban diesel use, as well as tracking data on diesel consumption.
Neil Wait, HS2 Ltd Head of Environmental Delivery and Chair of Zero Diesel Route Map Working Group, said: "The carbon challenge we face is significant and can only be overcome if we show real determination in a push for change. HS2 Ltd has played a key role in the development of the Route Map and is already making great progress with 19 diesel-free construction sites on the project.
"[This] launch is a tangible demonstration of the industry's shared commitment to radically cut our reliance on diesel. I would encourage companies to get involved and support the move towards cleaner, greener construction."