EXIM to provide $3bn to build nuclear reactors in Romania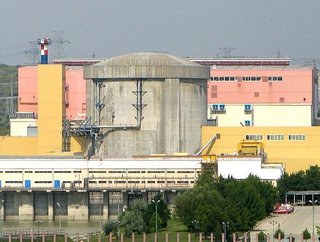 Funding will cover a third of the amount necessary to construct two reactors at the Cernavoda nuclear plant in Romania
Romania has announced that the United States will provide funding worth more than US$3 billion for the construction of two new nuclear reactors in the Eastern European country, with work expected to commence by early next year.
The funding will be granted by Export-Import Bank (EXIM), a Washington-based export credit agency. It will enable Romania to cover about a third of the amount necessary for the construction of the two reactors at the Cernavoda plant, the Romanian Prime Minister, Nicolae Ciuca said, adding that the rest of the funding will need to come from other financing sources.
The deal was signed during COP27 in Egypt and Ciuca said that it was an important step toward ensuring Romania's energy independence amid global energy uncertainty, aggravated by the war in Ukraine.
Cernavoda is the only nuclear plant in Romania, and it produces about 20% of the country's electricity. Operational since the 1990s, it was built with Canadian technology and has two reactors with a total capacity of 1,400MW.
The construction of the two additional nuclear reactors is scheduled to start in March or April of 2023, and is expected to be completed by 2030, the Prime Minister said.
EXIM supporting fight against climate change
In a statement, EXIM said that the $3 billion in financial support was a sign of its commitment towards fighting climate change.
"This announcement further underscores EXIM's commitment to support the Biden-Harris Administration's efforts to combat climate change and advances the relationship between EXIM and the Romanian government," EXIM elaborated in its statement.
Export-Import Bank of the United States (EXIM) President and Chair Reta Jo Lewis, alongside Special Presidential Envoy for Climate John Kerry and President of Romania Klaus Iohannis, Energy Minister Virgil Popescu, and Geoffrey Pyatt, Assistant Secretary at the State Department, announced the issuance of two letters of interest for US exports being used at a nuclear power project in Romania, the statement added.
Chair Lewis also announced that EXIM's support for climate finance surpassed $175 million in fiscal year 2022, its highest volume of authorisations for clean technology exports in years.
"Since I began my tenure at EXIM, I have made climate finance a priority," she added. "EXIM is dedicated to supporting President Biden's commitment to providing more than $11 billion in climate finance per year and I am proud to announce that, in 2022, EXIM provided the highest volume of climate finance support the agency has seen in years. I look forward to continuing the expansion of our outreach efforts as we – and other likeminded nations – work to combat climate change."
"Additionally, I am grateful for the partnership of Minister Popescu and SNN's Cosmin Ghita and look forward to a strong working relationship over the next several years as the project comes to fruition."
According to media reports, as many as six European companies — GDF Suez, Iberdrola, CEZ, RWE, Enel and ArcelorMittal — had initially committed to the project in 2008. However, due to uncertainties surrounding the future of the plant, the companies pulled out one after another.
A financing agreement with the China General Nuclear Power Corporation (CGN) group in 2020 was also broken by Romania, as mistrust over Chinese investments in Europe grew.